Brain Teasers User Profile
Allen Douglas
short ranking list

| | | |
| --- | --- | --- |
| 72. | Maja Holc | 170 |
| 73. | rofe | 168 |
| 74. | Allen Douglas | 162 |
| 75. | Дејан Марсенић | 162 |
| 76. | Megsy Blaze | 161 |
last 3 solved tasks
| | |
| --- | --- |
| Find the country and its capital city, using the move of a chess knight. First letter is G. Length of words in solution: 5,5. | |
| Find the country and its capital city, using the move of a chess knight. First letter is R. Length of words in solution: 6,6. | |
| Find the country and its capital city, using the move of a chess knight. First letter is L. Length of words in solution: 6,4. | |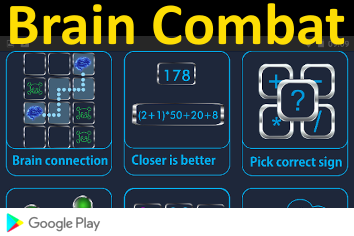 Paolo Ruffini
Born 22 Sep 1765; died 10 May 1822 at age 56.Italian mathematician and physician who made studies of equations that anticipated the algebraic theory of groups. He is regarded as the first to make a significant attempt to show that there is no algebraic solution of the general quintic equation (an equation with the variable in one term raised to the fifth power). In 1799 Ruffini published a book on the theory of equations with his claim that quintics could not be solved by radicals, General theory of equations in which it is shown that the algebraic solution of the general equation of degree greater than four is impossible. Ruffini used group theory in his work but he had to invent the subject for himself. He also wrote on probability and the application of probability to evidence in court cases.
Police Quotes
"The handcuffs are tight because they're new. They'll stretch out after you wear them awhile."
"If you run, you'll only go to jail tired."
"So, you don't know how fast you were going. I guess that means I can write anything I want on the ticket, huh?"
"Yes sir, you can talk to the shift supervisor, but I don't think it will help. Oh, did I mention that I am the shift supervisor?"
"Warning! You want a warning? O.K., I'm warning you not to do that again or I'll give you another ticket."
"The answer to this last question will determine whether you are drunk or not. Was Mickey Mouse a cat or dog?"
"Yeah, we have a quota. Two more tickets and my wife gets a toaster oven."
"Life's tough, it's tougher if you're stupid."
"No sir, we don't have quotas anymore. We used to have quotas, but now we're allowed to write as many tickets as we want."
"Just how big were those two beers?