Brain Teasers User Profile
Allen Douglas
short ranking list

| | | |
| --- | --- | --- |
| 59. | Rasoul Jafari | 171 |
| 60. | Maja Holc | 170 |
| 61. | Allen Douglas | 162 |
| 62. | Дејан Марсенић | 162 |
| 63. | Megsy Blaze | 161 |
last 3 solved tasks
| | |
| --- | --- |
| Find the country and its capital city, using the move of a chess knight. First letter is G. Length of words in solution: 5,5. | |
| Find the country and its capital city, using the move of a chess knight. First letter is R. Length of words in solution: 6,6. | |
| Find the country and its capital city, using the move of a chess knight. First letter is L. Length of words in solution: 6,4. | |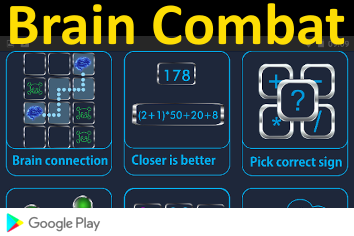 Pierre-Louis Moreau de Maupertuis
Died 27 Jul 1759 at age 60 (born 28 Sep 1698). French mathematician, biologist, and astronomer. In 1732 he introduced Newton's theory of gravitation to France. He was a member of an expedition to Lapland in 1736 which set out to measure the length of a degree along the meridian. Maupertuis' measurements both verified Newton's predictions that the Earth would be an oblate speroid, and they corrected earlier results of Cassini. Maupertuis published on many topics including mathematics, geography, astronomy and cosmology. In 1744 he first enunciated the Principle of Least Action and he published it in Essai de cosmologie in 1850. Maupertuis hoped that the principle might unify the laws of the universe and combined it with an attempted proof of the existence of God.
Pearly Gates
A lawyer died and arrived at the Pearly Gates.
Saint Peter asked him, "What have you done to merit entrance into Heaven?"
The lawyer thought a moment, then said, "A week ago, I gave a quarter to a homeless person on the street."
Saint Peter asked Gabriel to check this out in the records, and after a moment Gabriel affirmed that it was true.
Saint Peter said, "Well , that's fine, but it's not really quite enough to get you into Heaven."
The Lawyer said, "Wait, wait! There's more! Three years ago, I also gave a homeless person a quarter."
Saint Peter nodded to Gabriel, who, after a moment, nodded back to affirm that it was true.
Saint Peter then whispered to Gabriel, "Well, what do you suggest we do with this fellow?"
Gabriel gave the lawyer a sidelong glance, then said to Saint Peter, "Let's give him back his 50 cents and tell him to go to Hell."