Brain Teasers User Profile
Allen Douglas
short ranking list

| | | |
| --- | --- | --- |
| 57. | Maja Holc | 170 |
| 58. | Rasoul Jafari | 170 |
| 59. | Allen Douglas | 162 |
| 60. | Дејан Марсенић | 162 |
| 61. | Megsy Blaze | 161 |
last 3 solved tasks
| | |
| --- | --- |
| Find the country and its capital city, using the move of a chess knight. First letter is G. Length of words in solution: 5,5. | |
| Find the country and its capital city, using the move of a chess knight. First letter is R. Length of words in solution: 6,6. | |
| Find the country and its capital city, using the move of a chess knight. First letter is L. Length of words in solution: 6,4. | |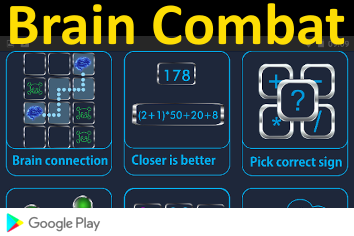 Palomar telescope
In 1936, a glass casting for the first 200-inch diameter, reflecting telescope mirror was shipped by train from Corning, New York to California for the new Hale telescope at the Mt. Palomar Observatory. It was cast on 2 Dec 1934, put in an annealing oven, then slowly allowed to cool for a year. The mirror weighed 20 tons, and was made of Pyrex glass, which does not expand and contract as much during temperature changes as ordinary glass. The train took about two weeks to reach Pasadena, travelling at a speed always under 25 m.p.h. to keep the mirror, in its specially made crate, safe from shocks. Upon arrival, the crate was taken to the optical workshop at the California Institute of Technology to begin a four-year grinding process to shape and polish the mirror. Work was delayed by WW II, and the Hale telescope in its new observatory building was dedicated on 3 Jun 1948.«Image: With the same size and weight as the 200 inch mirror, this cement disk was used while the telescope was built to test the mount.
Brenda O'Malley is home makin...
Brenda O'Malley is home making dinner, as usual, when Tim Finnegan arrives at her door.
"Brenda, may I come in?" he asks. "I've somethin' to tell ya".
"Of course you can come in, you're always welcome, Tim. But where's my husband?"
"That's what I'm here to be telling ya, Brenda. There was an accident down at the Guinness brewery..."
"Oh, no!" cries Brenda. "Please don't tell me."
"I must, Brenda. Your husband Shamus is dead and gone. I'm sorry."
Finally, she looked up at Tim. "How did it happen, Tim?"
"It was terrible, Brenda. He fell into a vat of Guinness Stout and drowned."
"Oh my dear! But you must tell me truth, Tim. Did he at least go quickly?"
"Well, Brenda... no. In fact, he got out three times to pee."