Brain Teasers User Profile
Marina Milutinovic
short ranking list

| | | |
| --- | --- | --- |
| 463. | James Ray | 0 |
| 464. | Luka Obradovic | 0 |
| 465. | Marina Milutinovic | 0 |
| 466. | Tania Lei Hutchison | 0 |
| 467. | Afrah Fazil | 0 |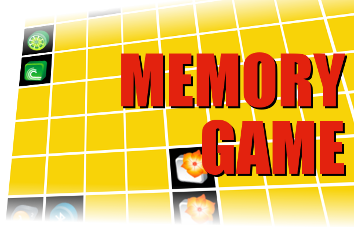 Henry Rowe Schoolcraft
Born 28 Mar 1793; died 10 Dec 1864 at age 71.American explorer and ethnologist noted for his discovery of the source of the Mississippi River (1832) in a lake in northern Minnesota which he named Lake Itasca, from the Latin words caput (head) and veritas (true). His early interest was rocks and minerals, which led to a geological survey expedition, then employment as a map-maker and government agent on the Northwest Frontier, near Lake Superior. He became interested in Native Americans and from these studies wrote about their history, language, mythology, hieroglyphics, picture writing, maxims, characteristics and potential, religious beliefs, and influence of Christian missionaries. Further, he addressed the past and future roles of the federal government and the Indian.
Mr. Bear and Mr. Rabbit lived...
Mr. Bear and Mr. Rabbit lived in the same forest, but they didn't like each other very much. One day, while walking through the woods, and they came across a golden frog. They were amazed when the frog talked to them. The golden frog admitted that he didn't often meet anyone, but, when he did, he always gave them six wishes, so he told them that they could have three wishes each.
Mr. Bear immediately wished that all the other bears in the forest were females. The frog granted his wish.
Mr. Rabbit, after thinking for a while, wished for a crash helmet. One appeared immediately, and he placed it on his head.
Mr. Bear was amazed at Mr. Rabbit's wish, but carried on with his second wish. He wished that all the bears in the neighboring forests were females as well, and the frog granted his wish.
Mr. Rabbit then wished for a motorcycle. It appeared before him, and he climbed on board and started revving the engine.
Mr. Bear could not believe it and complained that Mr. Rabbit had wasted two wishes that he could have had for himself. Shaking his head, Mr. Bear made his final wish, that all the other bears in the world were females as well, leaving him as the only male bear in the world. The frog replied that it had been done, and they both turned to Mr. Rabbit for his last wish.
Mr. Rabbit revved the engine, thought for a second, then said, "I wish that Mr. Bear was gay!" and rode off as fast as he could.