Brain Teasers User Profile
Michael Spivak
short ranking list

| | | |
| --- | --- | --- |
| 647. | Cindy Stclair | 0 |
| 648. | Hayley Martin | 0 |
| 649. | Michael Spivak | 0 |
| 650. | Rachel Parker | 0 |
| 651. | Eric Willems | 0 |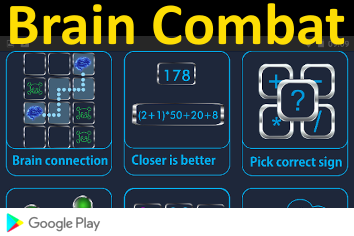 Pieter Zeeman
Born 25 May 1865; died 9 Oct 1943 at age 78. Dutch physicist who was an authority on magneto-optics. In 1896, he discovered the "Zeeman effect," the "phenomena produced in spectroscopy by the splitting up of spectral lines in a magnetic field." He shared (with Hendrik A. Lorentz) the Nobel Prize for Physics in 1902 for his discovery of the Zeeman effect.
An Irishman is walking along t...
An Irishman is walking along the beach one day, and he sees a bottle laying in the sand. He picks it up and starts to brush it off, and out pops a genie.
The genie says, "Since you have freed me from the bottle, I will grant you three wishes."
The Irishman thinks for a moment and says, "I'm feeling a might thirsty, I think I'll be wishing for a pint of stout."
POOF! There is a pint of stout in his hand. He drinks it down, and starts to throw the bottle, when the genie says, "I'd look at that bottle again before I threw it if I were you." So he looks at the bottle, and it is magicaly filling back up with stout. The genie told him, "That is a magic bottle, and it will always fill back up after you finish it." The genie then asked, "What other two wishes can I grant for you?"
The Irishman looks at the bottle in his hand and says, "I'll be taking two more of these."