Brain Teasers User Profile
Michael Spivak
short ranking list

| | | |
| --- | --- | --- |
| 629. | Cindy Stclair | 0 |
| 630. | Hayley Martin | 0 |
| 631. | Michael Spivak | 0 |
| 632. | Rachel Parker | 0 |
| 633. | Eric Willems | 0 |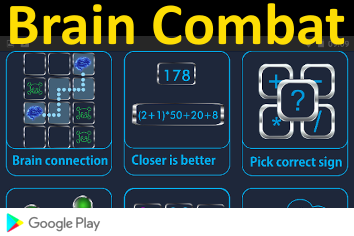 Morris William Travers
Born 24 Jan 1872; died 25 Aug 1961 at age 89.English chemist who, while working with Sir William Ramsay in London, discovered the element krypton (30 May 1898). The name derives from the Greek word for "hidden." It was a fraction separated from liquified air, which when placed in a Plücker tube connected to an induction coil yielded a spectrum with a bright yellow line with a greener tint than the known helium line and a brilliant green line that corresponded to nothing seen before.
The End Is Near!
A local priest and a pastor were fishing on the side of the road. They thoughtfully made a sign saying, "The End is Near! Turn yourself around now before it's too late!" and showed it to each passing car. One driver who drove by didn't appreciate the sign and shouted at them, "Leave us alone, you religious nuts!"
All of a sudden they heard a big splash, looked at each other, and the priest said to the pastor, "You think maybe we should have just said 'Bridge Out' instead?"