Brain Teasers User Profile
Kate T Medve
short ranking list

| | | |
| --- | --- | --- |
| 698. | Arwen Foster | 0 |
| 699. | Peter Devera | 0 |
| 700. | Kate T Medve | 0 |
| 701. | Sherry Cole-Scheller | 0 |
| 702. | Terry Walton | 0 |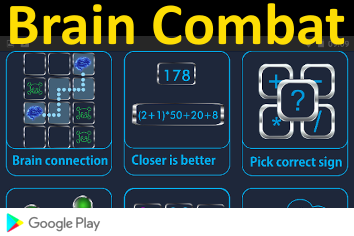 CBS
In 1927, Columbia Phonograph Broadcasting System went on the air with 47 radio stations. However, the radio network lost money in its first year, and on 18 Jan 1929 Columbia Records sold out to a group of private investors for $400,000, headed by William S. Paley, a Philadelphia cigar manufacturer. The radio network was renamed The Columbia Broadcasting System (CBS).
Better write it down
My Grandpa and Grandma were sitting on their porch swing enjoying the nice evening breeze, when Grandpa lovingly leaned over and said, "Hey Ma, I'm gonna have some ice cream, would you like some?"
"Yeah, Pa, but you'd better write it down or you'll forget", says Grandma.
Grandpa replies, "I won't forget." "Alright then", says Grandma, "I'd like nuts and whipped cream and a cherry on mine.
You'd better write that down, Pa you're gonna forget it." Disgruntled, Grandpa storms off to the kitchen mumbling that he wouldn't forget.
Well he's in there a long time, and when he finally does return, he has the best lookin' plate of scrambled eggs you ever saw. He smiles his best smile and leans over to give it to Grandma.
She just smiles back and says, "I told you that you'd better write it down, you old coot, you forgot my bacon!!!"...