Brain Teasers User Profile
Josephine Josh
short ranking list

| | | |
| --- | --- | --- |
| 411. | Harun Cancar | 1 |
| 412. | sana khan | 1 |
| 413. | Josephine Josh | 1 |
| 414. | Thomas Cason | 1 |
| 415. | Christy Bright Rut Smith | 1 |
last 3 solved tasks
| | |
| --- | --- |
| Tricky math! Can you solve this? If 11+11=4 and 12+12=9 Then 13+13=? | |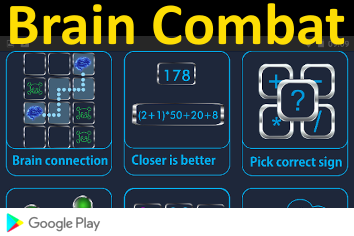 Jean-Baptiste Lamarck
Died 18 Dec 1829 at age 85 (born 1 Aug 1744). Pioneer French biologist and pre-Darwinian evolutionist who proposed that acquired traits are inheritable (Lamarckism), which was replaced by Darwinian theory. After time as an army officer, and as a worker in a bank, Lamarck became interested in medicine and botany. He wrote Flore française (French Flora, 1773), became keeper of the royal garden (1774), and professor of invertebrate zoology at the Museum of Natural History, Paris (1793). His scientific theories on heredity published in Philosophie zoologique (1809), were largely ignored or attacked at the time. His speculative theory was that acquired traits are inheritable (such as giraffes who, he said, through stretching to reach tall trees, make their necks longer, and then pass on longer necks to their offspring.) The Lamarck system of classification for invertebrate animals was published in his Histoire naturelle des animaux sans vertebres (7 vols, 1815-22). Lamarck's speculations about the physical and natural world found little favour among his contemporaries and he died blind and in poverty. Darwin, however, writing in 1861 recognized his efforts for initiating interest in the idea of evolution.
Icing
A young man was visiting his brother and sister-in-law for the holidays. As he arrived at their house he found his young nephew, Timmy, helping them bake some cupcakes.
After they were done, his sister-in-law allowed Timmy to put the icing on. When the boy had finished, he brought them to the table.
"The cupcakes look delicious, Tim." his uncle said. He took a bite and said, "Timmy these are so good."
As he finished cupcake and took another, he again complimented his little nephew. "The cupcakes look beautiful, Tim," his uncle said. "How did you get the icing so neat?"
His nephew replied, "It was easy. I just licked them."
The uncle turned pale. He pointed to the plate of cupcakes. "You licked all of these?"
Timmie replied, "Well no. After a while my tongue got tired, and I got the dog to help."