Brain Teasers User Profile
Neelesh Kamath
short ranking list

| | | |
| --- | --- | --- |
| 337. | Ahmed Ayob | 5 |
| 338. | Abhishek Nagwekar | 5 |
| 339. | Neelesh Kamath | 5 |
| 340. | Eric Mosqueda | 5 |
| 341. | Awesumnez_501 | 5 |
last 3 solved tasks
| | |
| --- | --- |
| The picture shows two parents, two children and their pets sitting down and enjoying reading their books. But there in and among them are six hidden words. Find 1 of 6 Words Hidden in the Picture. | |
| If 2+3=10, 8+4=96, 7+2=63, 6+5=66 then 9+5=? | |
| There are 6 words hidden in the picture, can you find 1 of 6? | |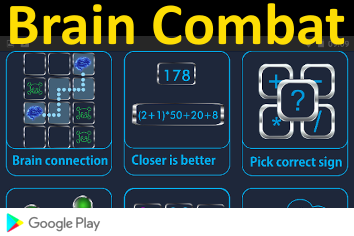 Internal Combustion Engine
In 1860, the Società Anonima del nuova motore Barsante e Matteucci (Anonymous Society of the New Barsanti and Matteucci Engine) was formed in Florence, Italy, to manufacture internal combustion engines. On 5 Jun 1853, Father Eugenio Barsante and engineer Felice Matteucci were the first to record having designed a three-stroke gas engine that was to be commercially developed. They deposited a sealed envelope at the secretariat of the Georgofili Academy of Florence outlining their work to that date. They also held British patents. The first engine in actual operation was installed in 1856 at the Maria Antonia Railway Station in Florence. A piston was moved by atmospheric pressure after a vacuum was produced by the explosion of flammable gas inside it using an electric spark from a Rumkoff coil.«
A doctor wanted to get off wor...
A doctor wanted to get off work and go fishing, so he approached his assistant. "Murphy, I am going fishing tomorrow and don't want to close the clinic. I want you to take care of the clinic and take care of all me patients."
"Yes, sir!" answers Murphy.
The doctor goes fishing and returns the following day and asks: "So, Murphy, how was your day?"
Murphy told him that he took care of three patients... "The first one had a headache so he did...So I gave him Paracetamol."
"Very good, Murphy lad, and the second one?" asks the doctor.
"The second one had indigestion and I gave him Gaviscon," says Murphy.
"Great! You're good at this and what about the third one?" asks the doctor.
"Sir, I was sitting here and suddenly the door flies open and a young gorgeous woman bursts in. Like a bolt outta the blue, she tears off her clothes, taking off everyting including her bra and her panties and lies down on the table, spreading her legs and shouts: 'HELP ME! For five years I have not seen any man!'"
"Oh my... What did you do?" asks the doctor.
"I put drops in her eyes."