Brain Teasers User Profile
Viktor Kiprono
short ranking list

| | | |
| --- | --- | --- |
| 164. | Nimish Mittal | 25 |
| 165. | C J H | 25 |
| 166. | Viktor Kiprono | 24 |
| 167. | Armimah Alwi | 24 |
| 168. | Png Si Hui | 24 |
last 3 solved tasks
| | |
| --- | --- |
| Look carefully the picture and guess the game name. | |
| What numbers should replace the question mark? (16, 23, 19, 19, 22, 15, 25, ?) | |
| If 7ab0c - a877b = 5ca24 find number abc. Multiple solutions may exist. | |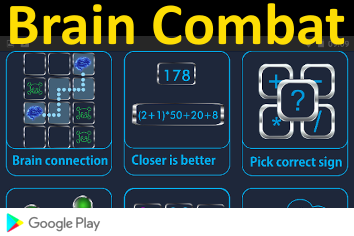 Spencer Fullerton Baird
Died 19 Aug 1887 at age 64 (born 3 Feb 1823). American naturalist and vertebrate zoologist who in his time was the leading authority on North American birds and mammals. A pioneer in museum collecting and display, he was named the Smithsonian Institution's second Secretary upon the death of the first Secretary, Joseph Henry. Whereas Henry had envisioned the Smithsonian primarily as a research institute, Baird saw Smithson's gift as the means to develop a national museum. By 1878, Congress had formally given responsibility for the U.S. National Museum to the Smithsonian Institution. During the Baird years, the Smithsonian became a showcase for the nation's history, resources, and treasures. By the end of his tenure, the National Museum housed more than 2.5 million specimens and artifacts.
The Man Who Orders Three Beers
An Irishman by the name of Paul McLean moves into a tiny hamlet in County Kerry, walks into the pub and promptly orders three beers. The bartender raises his eyebrows, but serves the man three beers, which he drinks quietly at a table, alone.
An hour later, the man has finished the three beers and orders three more. This happens yet again. The next evening the man again orders and drinks three beers at a time, several times. Soon the entire town is whispering about the Man Who Orders Three Beers.
Finally, a week later, the bartender broaches the subject on behalf of the town. "I don't mean to pry, but folks around here are wondering why you always order three beers."
"'Tis odd, isn't it?" the man replies. "You see, I have two brothers, and one went to America, and the other to Australia. We promised each other that we would always order an extra two beers whenever we drank as a way of keeping up the family bond."
The bartender and the whole town was pleased with this answer, and soon the Man Who Orders Three Beers became a local celebrity and source of pride to the hamlet, even to the extent that out-of-towners would come to watch him drink.
Then, one day, the man comes in and orders only two beers. The bartender pours them with a heavy heart. This continues for the rest of the evening -- he orders only two beers. Word flies around town. Prayers are offered for the soul of one of the brothers.
The next day, the bartender says to the man, "Folks around here, me first of all, want to offer condolences to you for the death of your brother. You know -- the two beers and all..."
The man ponders this for a moment, then replies, "You'll be happy to hear that my two brothers are alive and well. It's just that I, meself, have decided to give up drinking for Lent."