Brain Teasers User Profile
Viktor Kiprono
short ranking list

| | | |
| --- | --- | --- |
| 136. | Nimish Mittal | 25 |
| 137. | C J H | 25 |
| 138. | Viktor Kiprono | 24 |
| 139. | Armimah Alwi | 24 |
| 140. | Png Si Hui | 24 |
last 3 solved tasks
| | |
| --- | --- |
| Look carefully the picture and guess the game name. | |
| What numbers should replace the question mark? (16, 23, 19, 19, 22, 15, 25, ?) | |
| If 7ab0c - a877b = 5ca24 find number abc. Multiple solutions may exist. | |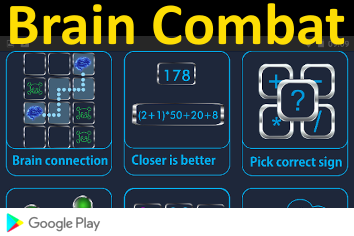 Plane lands on ship
In 1911, the first landing of an aircraft on a ship took place as pilot Lt. Eugene B. Ely brought his 50-hp Curtiss pusher biplane in for a safe landing on a 119-ft wooden platform attached the deck of the U.S.S. Pennsylvania in San Francisco Harbor. To arrest his plane upon landing, its landing gear was provided with hooks adapted to catch ropes secured by sandbags stretched across the landing platform. Improved versions of this ingenious arrangement were to become standard equipment on aircraft carriers. After spending an hour aboard the ship, he took off and flew back to his hangar near San Francisco. These flights demonstrated the adaptability of aircraft to ship-board operations. The previous year, on 14 Nov 1910 he first made a take off from a ship.
Why No Luck?
Ole and Lena are driving home from a party one night when Ole gets pulled over for speeding. The officer comes to the window and asks Ole, "Sir, did you realize that you were speeding?"
"No sir," replies Ole, "I had no idea I was speeding."
Suddenly, Lena blurts out, "Yeah you did Ole! You were speeding and you knew it the whole time!"
"Would you be quiet Lena, this isn't the time or the place!"
"Well, you were speeding and now you're trying to lie about it," says Lena.
Ole replies, "Will you just shut up for once, I'm sick of you bossing me around!"
The officer, still standing at the window of the car is surprised at the way Ole is talking to his wife. He asks, "Ma'am, does your husband always talk to you like this?"
"No," she replies, "only when he's been drinking."