Brain Teasers User Profile
Gordon Bennett
short ranking list

| | | |
| --- | --- | --- |
| 379. | Бранко Пантелић | 1 |
| 380. | Jadranka Petrinic | 1 |
| 381. | Gordon Bennett | 1 |
| 382. | Simon Adanu Ogiji | 1 |
| 383. | Tran Nguyen Quoc Khang | 1 |
last 3 solved tasks
| | |
| --- | --- |
| Look carefully at the picture and guess the name of the second actor at the scene. | |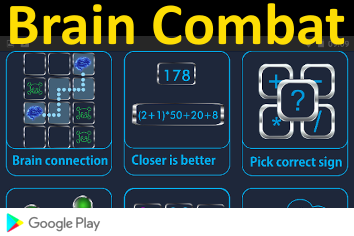 Palomar telescope
In 1936, a glass casting for the first 200-inch diameter, reflecting telescope mirror was shipped by train from Corning, New York to California for the new Hale telescope at the Mt. Palomar Observatory. It was cast on 2 Dec 1934, put in an annealing oven, then slowly allowed to cool for a year. The mirror weighed 20 tons, and was made of Pyrex glass, which does not expand and contract as much during temperature changes as ordinary glass. The train took about two weeks to reach Pasadena, travelling at a speed always under 25 m.p.h. to keep the mirror, in its specially made crate, safe from shocks. Upon arrival, the crate was taken to the optical workshop at the California Institute of Technology to begin a four-year grinding process to shape and polish the mirror. Work was delayed by WW II, and the Hale telescope in its new observatory building was dedicated on 3 Jun 1948.«Image: With the same size and weight as the 200 inch mirror, this cement disk was used while the telescope was built to test the mount.
Icing
A young man was visiting his brother and sister-in-law for the holidays. As he arrived at their house he found his young nephew, Timmy, helping them bake some cupcakes.
After they were done, his sister-in-law allowed Timmy to put the icing on. When the boy had finished, he brought them to the table.
"The cupcakes look delicious, Tim." his uncle said. He took a bite and said, "Timmy these are so good."
As he finished cupcake and took another, he again complimented his little nephew. "The cupcakes look beautiful, Tim," his uncle said. "How did you get the icing so neat?"
His nephew replied, "It was easy. I just licked them."
The uncle turned pale. He pointed to the plate of cupcakes. "You licked all of these?"
Timmie replied, "Well no. After a while my tongue got tired, and I got the dog to help."