Brain Teasers User Profile
Girish Shivanand
short ranking list

| | | |
| --- | --- | --- |
| 47. | Dheraphol Suebwejkul | 384 |
| 48. | femcosec Yan | 372 |
| 49. | Girish Shivanand | 359 |
| 50. | nilton sousa | 308 |
| 51. | Amir Shafa | 284 |
last 3 solved tasks
| | |
| --- | --- |
| Find the country and its capital city, using the move of a chess knight. First letter is T. Length of words in solution: 8,7. | |
| See negative of movie scene and guess the title. Length of words in solution: 5,6 | |
| Find 1 of 7 Words Hidden in the Picture. | |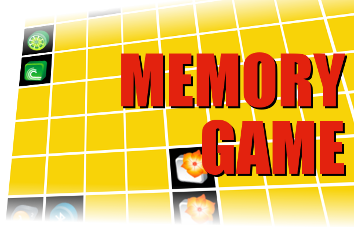 Daniel Nathans
Died 16 Nov 1999 at age 71 (born 30 Oct 1928).American microbiologist, corecipient of the Nobel Prize for Physiology or Medicine in 1978 (with American Hamilton Othanel Smith and Swiss scientist Werner Arber). The winners were cited for their discovery and application of restriction enzymes, which provide the "chemical knives" to cut genes (= DNA) into defined fragments. These may then be used (1) to determine the order of genes on chromosomes, (2) to analyse the chemical structure of genes and of regions of DNA which regulate the function of genes, and (3) to create new combinations of genes. Thus new avenues are opened to study the basic problems in developmental biology; and in medicine, to help the prevention and treatment of malformations, hereditary diseases and cancer.
Words of Wisdom
Love is grand; divorce is a hundred grand.
I am in shape. Round is a shape.
Time may be a great healer, but it's a lousy beautician.
Never be afraid to try something new. Remember, amateurs built the ark; Professionals built the Titanic.
Conscience is what hurts when everything else feels so good.
Talk is cheap because supply exceeds demand.
Even if you are on the right track, you'll get run over if you just sit there.
Politicians and diapers have one thing in common. They should both be changed regularly and for the same reason.
An optimist thinks that this is the best possible world. A pessimist fears that this is true.
There will always be death and taxes; however, death doesn't get worse every year.
In just two days, tomorrow will be yesterday.
I am a nutritional overachiever.
I am having an out of money experience.
I plan on living forever. So far, so good.
Practice safe eating — always use condiments.
A day without sunshine is like night.
If marriage were outlawed, only outlaws would have in-laws.
It's frustrating when you know all the answers, but nobody bothers to ask you the questions.
The real art of conversation is not only to say the right thing at the right time, but also to leave unsaid the wrong thing at the tempting moment.
Brain cells come and brain cells go, but fat cells live forever.
Age doesn't always bring wisdom. Sometimes age comes alone.
Life not only begins at forty, it also begins to show.
You don't stop laughing because you grow old, you grow old because you stopped laughing.