Brain Teasers User Profile
Girish Shivanand
short ranking list

| | | |
| --- | --- | --- |
| 49. | Dheraphol Suebwejkul | 384 |
| 50. | femcosec Yan | 372 |
| 51. | Girish Shivanand | 359 |
| 52. | nilton sousa | 308 |
| 53. | Meryl de la Rey | 267 |
last 3 solved tasks
| | |
| --- | --- |
| Find the country and its capital city, using the move of a chess knight. First letter is T. Length of words in solution: 8,7. | |
| See negative of movie scene and guess the title. Length of words in solution: 5,6 | |
| Find 1 of 7 Words Hidden in the Picture. | |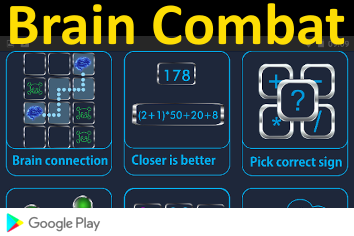 Spencer Fullerton Baird
Died 19 Aug 1887 at age 64 (born 3 Feb 1823). American naturalist and vertebrate zoologist who in his time was the leading authority on North American birds and mammals. A pioneer in museum collecting and display, he was named the Smithsonian Institution's second Secretary upon the death of the first Secretary, Joseph Henry. Whereas Henry had envisioned the Smithsonian primarily as a research institute, Baird saw Smithson's gift as the means to develop a national museum. By 1878, Congress had formally given responsibility for the U.S. National Museum to the Smithsonian Institution. During the Baird years, the Smithsonian became a showcase for the nation's history, resources, and treasures. By the end of his tenure, the National Museum housed more than 2.5 million specimens and artifacts.
Flying In The Plane
Sue and Bob, a pair of tight wads, lived in the mid west, and had been married years. Bob had always want to go flying. The desire deepen each time a barn stormer flew into town to offer rides. Bob would ask, and Sue would say, "No way, ten dollars is ten dollars."
The years went pay, and Bob figured he didn't have much longer, so he got Sue out to the show, explaining, it's free to watch, let's at least watch. And once he got there the feeling become real strong. Sue and Bob started an arguement.
The Pilot, between flights, overheard, listened to they problem, and said, "I'll tell you what, I'll take you up flying, and if you don't say a word the ride is on me, but if you back one sound, you pay ten dollars.
So off they flew. The Pilot doing as many rolls, and dives as he could--heading to the ground as fast as the plane could go, and pulling out of the dive at just the very last second. Not a word. Finally he admited defeat and went back the airport.
"I'm surprised, why didn't you say anything?"
"Well I almost said something when Sue fell out, but ten dollars is ten dollars."