Brain Teasers User Profile
Jaya Semara Putra
short ranking list

| | | |
| --- | --- | --- |
| 305. | Pedro Loureiro | 5 |
| 306. | Nick Nash | 5 |
| 307. | Jaya Semara Putra | 5 |
| 308. | Shahid Iqbal | 5 |
| 309. | Vivek Krishnakumar | 5 |
last 3 solved tasks
| | |
| --- | --- |
| If acc90 - 5ccc3 = b00ba find number abc. Multiple solutions may exist. | |
| If 22c15 + cb035 = bac50 find number abc. Multiple solutions may exist. | |
| If 8c1ba + 2cb66 = 1cc72b find number abc. Multiple solutions may exist. | |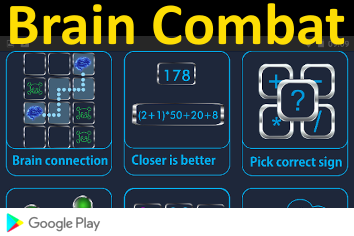 Joel H. Hildebrand
Born 16 Nov 1881; died 30 Apr 1983 at age 101. U.S. educator and chemist whose monograph Solubility (1924; later editions, Solubility of Non-Electrolytes) was the classic reference for almost a half century. The Hildebrand solubility parameter carries his name. Through his research on the chemistry of solutions, he helped to protect deep-sea divers from "bends." He led the fight against a faculty "loyalty oath," a non-Communist declaration, at University of California (1950). He had no sympathy with Communists, but he and other prominent members of the faculty felt that the oath, by being required of teachers alone, was discriminatory with regard to all university employees. Two years later, the California State Supreme Court decided unanimously in favour of the faculty.
Cowboy Boots
A lady went into a bar in Waco and saw a cowboy with his feet propped up on a table. He had the biggest boots she'd ever seen.
The woman asked the cowboy if it's true what they say about men with big feet are well endowed.
The cowboy grinned and said, "Shore is, little lady. Why don't you come on out to the bunkhouse and let me prove it to you?"
The woman wanted to find out for herself, so she spent the night with him.
The next morning she handed him a $100 bill.
Blushing, he said, "Well, thankee, ma'am. Ah'm real flattered. Ain't nobody ever paid me fer mah services before."
"Don't be flattered. Take the money and buy yourself some boots that fit."