Brain Teasers User Profile
Shahid Iqbal
short ranking list

| | | |
| --- | --- | --- |
| 250. | Nick Nash | 5 |
| 251. | Jaya Semara Putra | 5 |
| 252. | Shahid Iqbal | 5 |
| 253. | Vivek Krishnakumar | 5 |
| 254. | Sanja Erceg | 5 |
last 3 solved tasks
| | |
| --- | --- |
| Background picture associated with the solution | |
| He has married many women, but has never been married. Who is he? | |
| Remove 3 letters from this sequence (UHECPALTH) to reveal a familiar English word. | |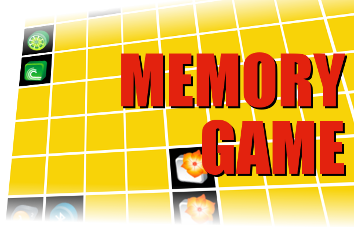 Sir Henry Dale
Died 23 Jul 1968 at age 93 (born 9 Jun 1875). Sir Henry Hallett Dale was an English biologist and physiologist whoisolated(1914) the neurotransmitter acetylcholine from ergot fungi. In 1936 he shared the Nobel Prize for Physiology or Medicine (with the German pharmacologist Otto Loewi) for discoveries in the chemical transmission of nerve impulses. Otto Loewi had shown that a substance released by electrical stimulation of the vagus nerve was responsible for effecting changes in heartbeat. Following up this work, Dale showed that the substance is in fact acetylcholine, thus establishing that chemical as well as electrical stimuli are involved in nerve action. He also worked on the properties of histamine and related substances, including their actions in allergic and anaphylactic conditions.
A pretty blonde woman is drivi...
A pretty blonde woman is driving down a country road in her new sports car when something goes wrong with the car and it breaks down. Luckily, she happens to be near a farmhouse. She goes up to the farmhouse and knocks on the door.
When the farmer answers, she says to him, "Oh, it's Sunday night and my car broke down! I don't know what to do! Can I stay here for the night until tomorrow when I can get some help?
"Well," drawls the farmer, "you can stay here, but I don't want you messin' with my sons Jed and Luke."
She looks through the screen door and sees two men standing behind the farmer. She judges them to be in the early twenties. "Okay", she says.
After they have gone to bed for the night the woman begins to get a little horny just thinking about the two boys in the room next to her. So she quietly goes into their room and says, "Boys, how would you like for me to teach you the ways of the world?"
They say, "Huh?"
She says, "The only thing is, I don't want to get pregnant, so you have to wear these rubbers." She puts them on the boys, and the three of them go at it all night long.
Forty years later Jed and Luke are sitting on the front porch, rocking back and forth.
Jed says, "Luke?"
Luke says, "Yeah, Jed?"
Jed says, "You remember that blond woman that came by here about forty years ago and showed us the ways of the world?"
"Yeah," says Luke, "I remember."
"Well, do you care if she gets pregnant?" asks Jed.
"Nope," says Luke, "I reckon not."
"Me, neither," says Jed, "Let's take these things off."