Brain Teasers User Profile
Miroslav Obradovic
short ranking list

| | | |
| --- | --- | --- |
| 676. | Svjetlana Ivanovic | 0 |
| 677. | Soumyodeep Dolui | 0 |
| 678. | Miroslav Obradovic | 0 |
| 679. | Nuno Costa | 0 |
| 680. | Mihajlo Fejsa | 0 |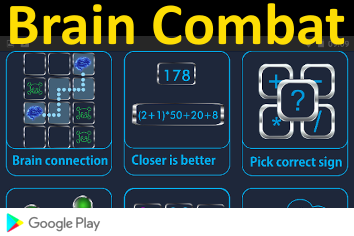 William Murdock
Died 15 Nov 1839 at age 85 (born 21 Aug 1754).Scottish inventor, the first to make extensive use of coal gas for illumination and a pioneer in the development of steam power. He joined James Watt and Matthew Boulton and in 1784 he was sent to supervise the installation of Boulton & Watt steam engines working pumping equipment in Cornish tin mines. While there, he tested his ideas to use the gas given off by burning coal. From an iron retort in the backyard of his home, he ran a metal tube into his living room. On 29 Jul 1792, Murdock achieved a gas flame inside the room. In 1802, Boulton installed two gas lamps outside his Soho factory. Next year, the foundry was entirely illuminated by gas. Shortly, Boulton & Watt began to sell lighting and heating equipment with Murdock as a partner in the business.
I was out walking with my 4 ye...
I was out walking with my 4 year old daughter. She picked up something off the ground and started to put it in her mouth. I took the item away from her and I asked her not to do that.

"Why?" my daughter asked.

"Because it's been laying outside, you don't know where it's been, it's dirty and probably has germs" I replied.

At this point, my daughter looked at me with total admiration and asked, "Wow! How do you know all this stuff?"

"Uh," I was thinking quickly, "All moms know this stuff. It's on the Mommy Test. You have to know it, or they don't let you be a Mommy." We walked along in silence for 2 or 3 minutes, but she was evidently pondering this new information.

"OH...I get it!" she beamed, "So if you don't pass the test you have to be the daddy."

"Exactly" I replied back with a big smile on my face and joy in my heart.