Brain Teasers User Profile
Svjetlana Ivanovic
short ranking list

| | | |
| --- | --- | --- |
| 674. | 김종문 | 0 |
| 675. | Tina Dubajić | 0 |
| 676. | Svjetlana Ivanovic | 0 |
| 677. | Soumyodeep Dolui | 0 |
| 678. | Miroslav Obradovic | 0 |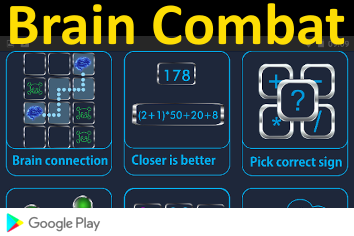 William Murdock
Died 15 Nov 1839 at age 85 (born 21 Aug 1754).Scottish inventor, the first to make extensive use of coal gas for illumination and a pioneer in the development of steam power. He joined James Watt and Matthew Boulton and in 1784 he was sent to supervise the installation of Boulton & Watt steam engines working pumping equipment in Cornish tin mines. While there, he tested his ideas to use the gas given off by burning coal. From an iron retort in the backyard of his home, he ran a metal tube into his living room. On 29 Jul 1792, Murdock achieved a gas flame inside the room. In 1802, Boulton installed two gas lamps outside his Soho factory. Next year, the foundry was entirely illuminated by gas. Shortly, Boulton & Watt began to sell lighting and heating equipment with Murdock as a partner in the business.
Donald Glover: Gold Star Power
When you get called the n-word, as a black person you can do anything. Its like getting a gold star in Super Mario Brothers and junk. I hear the music when I hear the n-word. I get right into it; I get really into it. You can do anything. You could be in a fancy restaurant -- just start throwing poop at the walls. People be like, What are you doing? Someone called him the n-word.