Brain Teasers User Profile
Jessie Lim
short ranking list

| | | |
| --- | --- | --- |
| 676. | Rachel Parker | 0 |
| 677. | Eric Willems | 0 |
| 678. | Jessie Lim | 0 |
| 679. | Shruti K | 0 |
| 680. | Sury Weiss | 0 |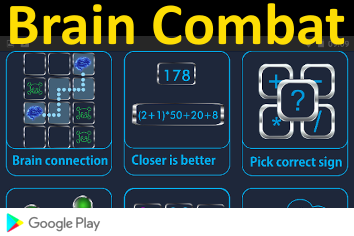 Jet stream
In 1934, Wiley Post is credited with discovering the jet stream when he flew into the stratosphere over Bartlesville, Oklahoma. With the financial backing of Oklahoma oil pioneer Frank Phillips, Post planned flights to test the "thin air" in the stratosphere above 50,000 feet. The Winnie Mae, made of plywood, could not be pressurized so Post developed the pressurized flying suit, forerunner of the modern space suit. Made by B.F. Goodrich, it was of double ply rubberized parachute fabric, with pigskin gloves, rubber boots, and aluminium helmet, pressurized to 0.5 bar. In Mar 1935, Post flew from Burbank California to Cleveland Ohio in the stratosphere using the jet stream. At times, his ground speed exceeded 550 kph in a 290 kph aircraft.
A blonde and a redhead have a...
A blonde and a redhead have a ranch. They have just lost their bull. The women need to buy another, but only have $500. The redhead tells the blonde, "I will go to the market and see if I can find one for under that amount. If I can, I will send you a telegram." She goes to the market and finds one for $499. Having only one dollar left, she goes to the telegraph office and finds out that it costs one dollar per word. She is stumped on how to tell the blonde to bring the truck and trailer. Finally, she tells the telegraph operator to send the word "comfortable." Skeptical, the operator asks, "How will she know to come with the trailer from just that word?" The redhead replies, "She's a blonde so she reads slow: 'Come for ta bull.'"