Brain Teasers User Profile
Jasmina Atarac
short ranking list

| | | |
| --- | --- | --- |
| 8. | Fazil Hashim | 2548 |
| 9. | Snezana Milanovic | 2381 |
| 10. | Jasmina Atarac | 2345 |
| 11. | Roxana zavari | 2263 |
| 12. | Linda Tate Young | 2235 |
last 3 solved tasks
| | |
| --- | --- |
| MATH PUZZLE: Can you replace the question mark with a number? | |
| Find the first and the last name of a famous person. Text may go in all 8 directions. Length of words in solution: 7,7. | |
| The whole picture screams of a movie name. Can you find out which movie? | |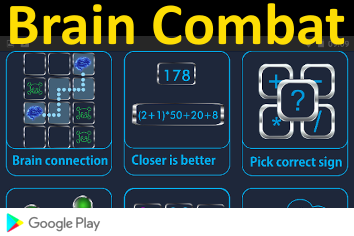 Theodore Christian Schneirla
Died 20 Aug 1968 at age 66 (born 23 Jul 1902).Theodore Christian Schneirla was the foremost American comparative psychologist of the mid-1900's (the American Museum of Natural History) whose empirical work was based on observations on the behaviour patterns of army ants. He went so far in his "biphasic A-W theory" as to reduce all behavior to two simple responses: approach and withdrawal. We approach what causes pleasure, and we withdraw from what causes unpleasure or pain. His Principles of Animal Psychology (1935, with N. R. F. Maier) was the leading text in its field.
No room at the inn...
By the time the sailor pulled into a little town every hotel room was taken. "You've got to have a room somewhere," he pleaded. "Or just a bed, I don't care where."
"Well, I do have a double room with one occupant - an Air Force guy," admitted the manager, "and he might be glad to split the cost. But to tell you the truth, he snores so loudly that people in adjoining rooms have complained in the past.
I'm not sure it'd be worth it to you."
"No problem," the tired Navy man assured him. "I'll take it." The next morning, the sailor came down to breakfast bright-eyed and bushy tailed. "How'd you sleep?" asked the manager. "Never better." The manager was impressed. "No problem with the other guy snoring?" "Nope. I shut him up in no time," said the Navy guy.
"How'd you manage that?" asked the manager.
"He was already in bed, snoring away, when I came in the room," the sailor explained. "I went over, gave him a kiss on the cheek, and said, 'Goodnight beautiful,'
...and he sat up all night watching me."