Brain Teasers User Profile
Yuliana Erzerumtseva
short ranking list

| | | |
| --- | --- | --- |
| 518. | Hannes Bloomfield | 0 |
| 519. | Krishnaswami CVR | 0 |
| 520. | Yuliana Erzerumtseva | 0 |
| 521. | Jenny Jung | 0 |
| 522. | Tommy Lee | 0 |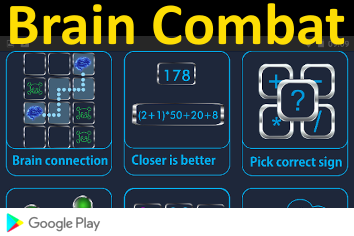 Sophus Lie
Born 17 Dec 1842; died 18 Feb 1899 at age 56.Marius Sophus Lie was a Norwegian mathematician who made significant contributions to the theories of algebraic invariants, continuous groups of transformations and differential equations. Lie groups and Lie algebras are named after him. Lie was in Paris at the outbreak of the French-German war of 1870. Lie left France, deciding to go to Italy. On the way however he was arrested as a German spy and his mathematics notes were assumed to be coded messages. Only after the intervention of French mathematician, Gaston Darboux, was Lie released and he decided to return to Christiania, Norway, where he had originally studied mathematics to continue his work.
The new baby
A young mother finds out she is pregnant again, and she tells the good news to anyone who will listen. One day when the woman and the boy are out shopping, a friend of the mother asks the little boy if he was excited about the new baby.
"Oh, yes!" the little tyke says. And having overheard some of his parents' private conversations, he adds, "And I know what we are going to name it, too. If it's a girl we're going to call it Mary, and if it's another boy we're going to call it Quits."