Brain Teasers User Profile
Vinita Sangwan
short ranking list

| | | |
| --- | --- | --- |
| 524. | robert daley | 1 |
| 525. | Christopher Lamke | 1 |
| 526. | Vinita Sangwan | 1 |
| 527. | Sanford Arbogast | 1 |
| 528. | Saurabh Sharma | 1 |
last 3 solved tasks
| | |
| --- | --- |
| I'm where yesterday follows today, and tomorrow's in the middle. What am I? | |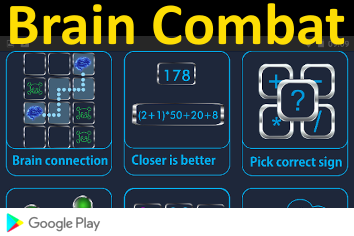 Cesare Lombroso
Died 19 Oct 1909 at age 73 (born 6 Nov 1835).Italian physician, psychiatrist and pioneer criminologist, who employed Darwinian ideas of evolution to account for criminal behaviour. Measuring heads of criminals against skulls of apes and prehistoric humans, he concluded that criminals were in fact hereditary victims of atavism - a reversion to evolutionarily primitive traits including those related to survival. In prehistoric times, a strong desire to kill, for example, would have made them good hunters and desirable mates, but criminals in urban environments. Lombroso believed this theory of atavistic criminality should influence punishment of crime. In many circles, his ideas met with concerted opposition. Later, Lombroso gradually included social factors as significant in disposing people to criminal behaviour.
Can you give me a push??
A man is in bed with his wife when there is a rat-a-tat-tat on the door.
He rolls over and looks at his clock, and it's half past three in the morning. "I'm not getting out of bed at this time," he thinks, and rolls over. Then, a louder knock follows.
"Aren't you going to answer that?" says his wife.
So he drags himself out of bed and goes downstairs. He opens the door and there is man standing at the door. It didn't take the homeowner long to realize the man was drunk.
"Hi there," slurs the stranger. "Can you give me a push??"
"No, get lost. It's half past three. I was in bed," says the man and slams the door. He goes back up to bed and tells his wife what happened and she says,
"Dave, that wasn't very nice of you. Remember that night we broke down in the pouring rain on the way to pick the kids up from the baby sitter and you had to knock on that man's house to get us started again? What would have happened if he'd told us to get lost??"
"But the guy was drunk," says the husband.
"It doesn't matter," says the wife. "He needs our help and it would be the right thing to help him." So the husband gets out of bed again, gets dressed, and goes downstairs.
He opens the door, and not being able to see the stranger anywhere he shouts, "Hey, do you still want a push??"
And he hears a voice cry out, "Yeah, please."
So, still being unable to see the stranger he shouts, "Where are you?"
And the stranger replies, "I'm over here, on your swing."