Brain Teasers User Profile
Eric Willems
short ranking list

| | | |
| --- | --- | --- |
| 645. | Michael Spivak | 0 |
| 646. | Rachel Parker | 0 |
| 647. | Eric Willems | 0 |
| 648. | Jessie Lim | 0 |
| 649. | Shruti K | 0 |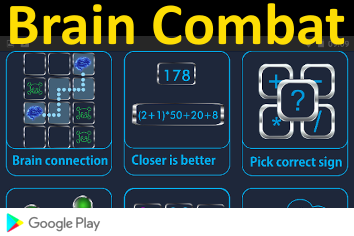 Abraham Pais
Born 19 May 1918; died 28 Jul 2000 at age 82. Dutch-American physicist and science historian whose research became the building blocks of the theory of elemental particles. He wrote Subtle Is the Lord: The Science and Life of Albert Einstein, which is considered the definitive Einstein biography. In Holland, his Ph.D. in physics was awarded on 9 Jul 1941, five days before a Nazi deadline banning Jews from receiving degrees. Later, during WW II, while in hiding to evade the Gestapo, he worked out ideas in quantum electrodynamics that he later shared when working with Niels Bohr (Jan - Aug 1946). In Sep 1946, he went to the U.S. to work with Robert Oppenheimer at Princeton, where Pais contributed to the foundations of the modern theory of particle physics.
I was at my bank today waiting...
I was at my bank today waiting in a short line. There was just one lady in front of me, an Asian lady, who was trying to exchange yen for dollars. It was obvious she was a little irritated. She asked the teller, "Why it change? Yesterday, I get two hunat dolla of yen. Today I only get hunat eighty? Why it change?" The teller shrugged his shoulders and said, "Fluctuations." The Asian lady says, "Fluc you white people too!"