Brain Teasers User Profile
Peter Pendlebury
short ranking list

| | | |
| --- | --- | --- |
| 536. | Farouk Alnemer | 0 |
| 537. | Oana Cernat | 0 |
| 538. | Peter Pendlebury | 0 |
| 539. | Minh Duc Le | 0 |
| 540. | Jim Davis | 0 |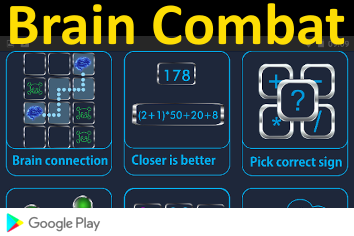 Vladimir Mikhaylovich Komarov
Died 24 Apr 1967 at age 40 (born 16 Mar 1927).Soviet cosmonaut who was the first man known to have died during a space mission. He flew on two space missions. He was Command Pilot of Voskhod I, on a day-long mission, 12-13 Oct 1964. Also on board were Dr. Yegorov, a medical doctor as flight physiologist; and the spacecraft engineer Konstantin Feoktistov. For this landing, the spacecraft's parachutes opened at an altitude of 7 km followed by a soft-landing system that used streams of gases from nozzles to reduce touchdown velocity to near zero. Komarov died during the landing after his second space mission, when he was Commander of Soyuz-I, 23-24 Apr 1967, on a nearly 27 hour flight. On its return, his spacecraft became entangled in its main parachute and fell several miles to Earth.
Would you a get a girlfriend if I died?
Wife: "Would you get a girlfriend again if I died?"
Husband: "Of course not."
Wife: "Why not? Don't you like being married?"
Husband: "Ok, I would marry again." (annoyed)
Wife: "Oh..." (sad)
Husband: -silence-
Wife: "Would you live in our house?"
Husband: "Sure, it's a great house."
Wife: "Would you two sleep in our bed?"
Husband: "Where else would we sleep?"
Wife: "Would you let her drive my car?"
Husband: "I guess I would, it's almost new."
Wife: "Would she use my golf clubs, too?"
Husband: "No, she's left handed."
Wife: -silence-