Brain Teasers User Profile
Небојша Јевтовић
short ranking list

| | | |
| --- | --- | --- |
| 112. | Milana Padezanin | 43 |
| 113. | Ashok S | 43 |
| 114. | Небојша Јевтовић | 42 |
| 115. | Zorica Bera | 41 |
| 116. | Chindu Cho | 40 |
last 3 solved tasks
| | |
| --- | --- |
| NUMBERMANIA: Calculate the number 1564 using numbers [8, 4, 5, 1, 91, 717] and basic arithmetic operations (+, -, *, /). Each of the numbers can be used only once. | |
| NUMBERMANIA: Calculate the number 866 using numbers [9, 7, 8, 9, 46, 482] and basic arithmetic operations (+, -, *, /). Each of the numbers can be used only once. | |
| NUMBERMANIA: Calculate the number 1864 using numbers [7, 2, 1, 3, 33, 859] and basic arithmetic operations (+, -, *, /). Each of the numbers can be used only once. | |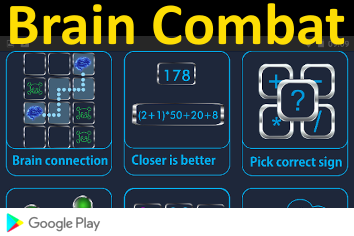 Herbert Spencer
Born 27 Apr 1820; died 8 Dec 1903 at age 83. English sociologist and philosopher who was an early adherent of evolutionary theory. He regarded society as an organism which was evolving from a simple primitive state to a complex heterogeneous form according to the designs of an unknown and unknowable absolute force. Similarly, knowledge developed from an undifferentiated mass into the various separate sciences. Formulating his ideas independently of Darwin, Spencer coined the phrase "survival of the fittest" as early as 1852. He applied Darwin's theory of natural selection (proposed four years later) to social development and in A System of Synthetic Philosophy (1862-96) presented a philosophical system to the natural and social sciences, synthesizing metaphysics, biology, psychology, sociology, and ethics.
Sally was driving home from on...
Sally was driving home from one of her business trips in Northern Arizona when she saw an elderly Navajo woman walking on the side of the road. As the trip was a long and quiet one, she stopped the car and asked the Navajo woman if she would like a ride. With a silent nod of thanks, the woman got into the car.
Resuming the journey, Sally tried in vain to make a bit of small talk with the Navajo woman. The old woman just sat silently, looking intently at everything she saw, studying every little detail, until she noticed a brown bag on the seat next to Sally.
"What in bag?" asked the old woman.
Sally looked down at the brown bag and said, "It's a bottle of wine. I got it for my husband."
The Navajo woman was silent for another moment or two. Then speaking with the quiet wisdom of an elder, she said, "Good trade."