Brain Teasers User Profile
Bratislav Rančić
short ranking list

| | | |
| --- | --- | --- |
| 146. | Kathy Wu | 18 |
| 147. | Radmila Gavrilov | 18 |
| 148. | Bratislav Rančić | 18 |
| 149. | Lynette Fairhurst | 18 |
| 150. | Mohammad H. Pourfard | 18 |
last 3 solved tasks
| | |
| --- | --- |
| The computer chose a secret code (sequence of 4 digits from 1 to 6). Your goal is to find that code. Black circles indicate the number of hits on the right spot. White circles indicate the number of hits on the wrong spot. | |
| NUMBERMANIA: Calculate the number 6698 using numbers [6, 4, 9, 3, 15, 656] and basic arithmetic operations (+, -, *, /). Each of the numbers can be used only once. | |
| The computer chose a secret code (sequence of 4 digits from 1 to 6). Your goal is to find that code. Black circles indicate the number of hits on the right spot. White circles indicate the number of hits on the wrong spot. | |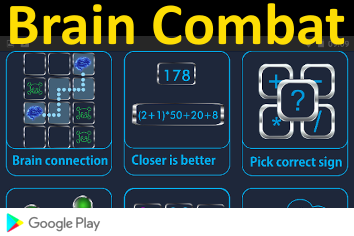 Abraham Flexner
Died 21 Sep 1959 at age 92 (born 13 Nov 1866). American educator who played a major role in the introduction of modern medical and science education to American colleges and universities. Founder and director of a progressive college- preparatory school in Louisville (1890-1904), Flexner issued an appraisal of American educational institutions (The American College: A Criticism; 1908) that earned him a Carnegie Foundation commission to survey the quality of the 155 medical colleges in the U.S. and Canada. His report (1910) had an immediate and sensational impact on American medical education. Many of the colleges that were severely criticized by Flexner closed soon after publication of the report; others initiated extensive revisions of their policies and curricula.
A guy was driving when a polic...
A guy was driving when a policeman pulled him over. He rolled down his window and said to the officer, "Is there a problem, Officer?" 
"No problem at all. I just observed your safe driving and am pleased to award you a $5,000 Safe Driver Award. Congratulations. What do you think you're going to do with the money?" 
The driver thought for a minute and said, "Well, I guess I'll go get that drivers' license." The lady sitting in the passenger seat said to the policeman, "Oh, don't pay attention to him - he's a smart butt when he's drunk and stoned." The guy from the back seat said, "I TOLD you guys we wouldn't get far in a stolen car!" 
At that moment, there was a knock from the trunk and a muffled voice said, "Are we over the border yet?"