Brain Teasers User Profile
Bratislav Rančić
short ranking list

| | | |
| --- | --- | --- |
| 141. | Kathy Wu | 18 |
| 142. | Radmila Gavrilov | 18 |
| 143. | Bratislav Rančić | 18 |
| 144. | Lynette Fairhurst | 18 |
| 145. | Mohammad H. Pourfard | 18 |
last 3 solved tasks
| | |
| --- | --- |
| The computer chose a secret code (sequence of 4 digits from 1 to 6). Your goal is to find that code. Black circles indicate the number of hits on the right spot. White circles indicate the number of hits on the wrong spot. | |
| NUMBERMANIA: Calculate the number 6698 using numbers [6, 4, 9, 3, 15, 656] and basic arithmetic operations (+, -, *, /). Each of the numbers can be used only once. | |
| The computer chose a secret code (sequence of 4 digits from 1 to 6). Your goal is to find that code. Black circles indicate the number of hits on the right spot. White circles indicate the number of hits on the wrong spot. | |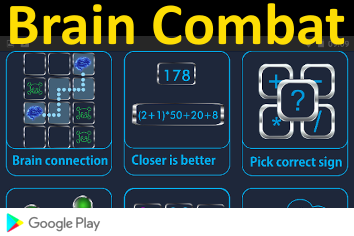 Solly Thorpe
Born 30 May 1904; died 1 Apr 1993 at age 88.Solly Zuckerman Thorpe, Baron Zuckerman of Burnham was a British zoologist and political adviser was born in South Africa. After completing medical studies in England, his first career was teaching anatomy at University College London and doing research at London Zoo on primate behaviour (1928-32). When WW II began, he became a scientific adviser for the British Defense Ministry, beginning with experimental studies of concussion (the effects that bomb blast shock waves have on the body) and became a military strategist and government adviser (1939-46; 1960-66). He remained busy after retirement, as President of the Zoological Society of London, as a campaigner against the nuclear arms race, and as a promoter of environmental research.
Horse Pulls The Car

An out-of-towner drove his car into a ditch in a desolated area. Luckily, a local farmer came to help with his big strong horse named Buddy.
He hitched Buddy up to the car and yelled, "Pull, Nellie, pull." Buddy didn't move.
Then the farmer hollered, "Pull, Buster, pull." Buddy didn't respond.
Once more the farmer commanded, "Pull, Jennie, pull." Nothing.
Then the farmer nonchalantly said, "Pull, Buddy, pull." And the horse easily dragged the car out of the ditch.
The motorist was most appreciative and very curious. He asked the farmer why he called his horse by the wrong name three times.
The farmer said, "Oh, Buddy is blind, and if he thought he was the only one pulling, he wouldn't even try!"