Brain Teasers User Profile
Dragan Tolomanoski
short ranking list

| | | |
| --- | --- | --- |
| 91. | Lubo Madaras | 111 |
| 92. | Samrat Mitra | 107 |
| 93. | Dragan Tolomanoski | 107 |
| 94. | LA Rabsatt | 106 |
| 95. | Mirsad Mirsaga | 105 |
last 3 solved tasks
| | |
| --- | --- |
| Find the title of novel, using the move of a chess knight. First letter is T. Length of words in solution: 3,5,6. | |
| The computer chose a secret code (sequence of 4 digits from 1 to 6). Your goal is to find that code. Black circles indicate the number of hits on the right spot. White circles indicate the number of hits on the wrong spot. | |
| Remove 7 letters from this sequence (IUNRQTERVENTZIEOOVN) to reveal a familiar English word. | |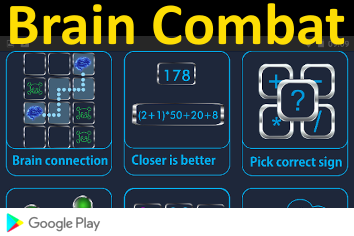 Dental pliers
In 1978, Francisco Garcia was granted patent No. 4,081,909 for "orthodontic pliers." The pliers are especially useful for bending the alignment wire end during all phases of the Begg orthodontic technique. The pliers comprise a pair of pivoted jaw members from the ends of which extend a male and female beak at right angles to the jaws. The male beak is cylindrical and mates with the semi-tubular female beak. Thus the pliers enable quick and easy bending of the arch wire ends without deforming the main arch wire. This leaves the end of the wire away from the cheek and gum of the patient, who is saved the discomfort of scraped cheeks or gums.
The Deaf Mafia Bookkeeper
A mafia Godfather finds out that his bookkeeper of 20 years, Guido, has cheated him out of $10 million. Guido is deaf which is why he got the job in the first place. The Godfather assumed that since Guido could not hear anything, he could never testify in court.When the Godfather goes to confront Guido about his missing $10 million, he takes along his personal lawyer because he knows sign language.
The Godfather tells the lawyer, "Ask him where the money is!"
The lawyer, using sign language, asks Guido, "Where's the money?"
Guido signs back, "I don't know what you are talking about." The lawyer tells the Godfather, "He says he doesn't know what you are talking about."
The Godfather pulls out a pistol, puts it to Guido's head and says, "Ask him again or I'll kill him!"
The lawyer signs to Guido, "He'll kill you if you don't tell him." Guido trembles and signs back, "OK! You win! The money is in a brown briefcase, buried behind the shed at my cousin Bruno's house."
The Godfather asks the lawyer, "What did he say?"
The lawyer replies, "He says you don't have the balls to pull the trigger."