Brain Teasers User Profile
Sanja Erceg
short ranking list

| | | |
| --- | --- | --- |
| 248. | Shahid Iqbal | 5 |
| 249. | Vivek Krishnakumar | 5 |
| 250. | Sanja Erceg | 5 |
| 251. | Jody Krimm | 5 |
| 252. | Katarina Starčević | 5 |
last 3 solved tasks
| | |
| --- | --- |
| Here is a picture of a cafeteria with words hidden. Find 1 of 6 hidden words in the picture below. | |
| If 2+3=10, 8+4=96, 7+2=63, 6+5=66 then 9+5=? | |
| Here is a picture of a typical classroom with the children and their teacher, there are some related words hidden in the picture. Find 1 of 6 Words Hidden in the Picture. | |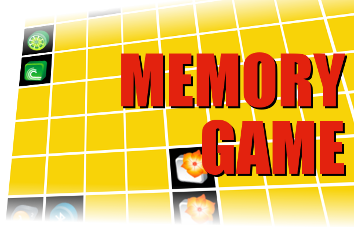 Henri Labrouste
Died 24 Jun 1875 at age 74 (born 11 May 1801).French architect important for his early use of iron frame construction. He is primarily remembered for the two Parisian libraries he designed. The Bibliothèque Sainte-Geneviève (built 1843-50) uses exposed iron structural elements (columns and arches). For his second library project, the reading room of the Bibliothèque Nationale, (built 1862-68), its roof consists of nine decorated metal domes supported by slender cast-iron columns.
For his final project in a sta...
For his final project in a statistics class, a student decided to conduct a survey. He chose to find out peoples' favorite pastimes.
The teacher required that he sample at least 100 people, so he started out his project visiting a fairly large apartment building near the university.
He knocked on the first door and a man answered.
"Sir, what is your name?" asked the student.
"John."
"Sir, I'm doing a school study and would like to know what is your favorite pastime?"
"Watching bubbles in the bath," came the reply.
He liked the esoterical answer and continued down the hall, until he came to the next door.
He asked again, "Sir, what is your name?"
"Jeff."
"Sir, Would you please tell me your favorite pastime?"
"Watching bubbles in a bath," was the answer.
Quite amused and confused, he went on to ask a good number of people in the building and all of them had the same pastime..."watching bubbles in a bath".
He left the building and walked across the street where there were several row houses, to continue the survey.
At the first house, he knocks and an attractive girl opens the door.
Our surveyor starts again - "What is your name?"
"Bubbles."