Brain Teasers User Profile
Rick Wilson
short ranking list

| | | |
| --- | --- | --- |
| 744. | Milenko Novakovic | 0 |
| 745. | Joseph Lambert | 0 |
| 746. | Rick Wilson | 0 |
| 747. | Misty Burgan | 0 |
| 748. | Lizzy Mandlazi | 0 |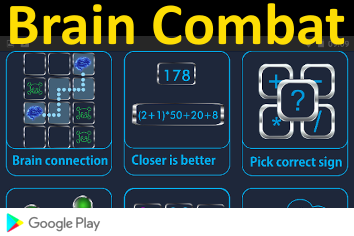 Eli Terry
Died 26 Feb 1852 at age 79 (born 13 Apr 1772).American clockmaker who was an innovator in mass production. In 1793, Eli Terry began making clocks in Plymouth, Conn. On 17 Nov 1797, he received the first U.S. clock patent In 1802, Terry introduced wooden geared clocks using the ideas of Eli Whitney's new armory practice to produce interchangeable gears that allowed mass production of very inexpensive household clocks. When the clocks didn't sell, he proved an innovator by becoming the first retailer to offer merchandise on a free-trial, no-money-down basis. Over the following years, Terry developed ways to produce wooden clock works by machine rather than by hand. He is to clocks in the United States as Henry Ford is to automobiles.
Signs to Hang in the Office
I don't have an attitude problem. You have a perception problem.
If swimming is so good for your figure, how do you explain whales?
I loathe people who keep dogs. They are cowards who haven't got the guts to bite people themselves.
On the keyboard of life, always keep one finger on the escape key.
I have not yet begun to procrastinate.
I don't suffer from stress. I'm just a carrier.
Tell me what you need, and I'll tell you how to get along without it.
Someday we'll look back on all this and plow into a parked car.