Brain Teasers User Profile
Zlatan Aleksic
short ranking list

| | | |
| --- | --- | --- |
| 116. | Nešić Olivera | 33 |
| 117. | Mihailo Misa | 32 |
| 118. | Zlatan Aleksic | 32 |
| 119. | Donya Sayah | 31 |
| 120. | Donald Bradley | 31 |
last 3 solved tasks
| | |
| --- | --- |
| Remove 5 letters from this sequence (JHOERSPKITAPL) to reveal a familiar English word. | |
| If b9bb7 - b9cbc = ca6 find number abc. Multiple solutions may exist. | |
| What do you call a bear without an ear? | |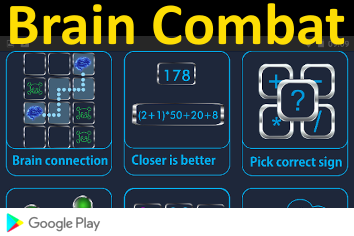 Insulin
In 1921, insulin was isolated at Toronto University by Canadians Sir Frederick Banting and Charles Best. It proved an effective treatment for diabetes. While Banting had an established a surgical practise in London, Ontario, he conceived a technique which might permit isolation of the anti-diabetic component of the pancreas. He returned to the University of Toronto in 1921 to conduct experiments on the pancreas at the labs of Dr. J.J.R. MacLeod. By the time the summer had ended, he and Charles Best had isolated insulin.Image: The orginal insulin still designed by Dr. Banting and Best.
An Air Canada plane leaves...
An Air Canada plane leaves Toronto's Pearson Airport under the control of a Jewish captain; his co-pilot is Chinese.
It's the first time they've flown together and an awkward silence between the two seemed to indicate a mutual dislike.
Once they reach cruising altitude, the Jewish captain activates the auto-pilot, leans back in his seat, and mutters, 'I don't like Chinese.'
No rike Chinese?' asks the co-pilot, 'why not?' 'You people bombed Pearl Harbor, that's why!'
'No, no', the co-pilot protests, 'Chinese not bomb Peahl Hahbah! That Japanese, not Chinese."
Japanese, Chinese, Vietnamese …doesn't matter, you're all alike!'
There's a few minutes of silence.
'I no rike Jews!' the co-pilot suddenly announces.
'Oh yeah, why not?' asks the captain.
'Jews sink Titanic!' says the co-pilot.
'What? You're insane! Jews didn't sink the Titanic!' exclaims the captain, 'It was an iceberg!'
'Iceberg, Goldberg, Greenberg, Rosenberg, …no mattah …all fukin same.'