Brain Teasers User Profile
Maja Pažun
short ranking list

| | | |
| --- | --- | --- |
| 102. | Peter Hine | 98 |
| 103. | Praveen Yenduri | 97 |
| 104. | Maja Pažun | 94 |
| 105. | Emilie Lavigne | 88 |
| 106. | Gab Aguilar | 84 |
last 3 solved tasks
| | |
| --- | --- |
| Remove 3 letters from this sequence (HTEAAWCHER) to reveal a familiar English word. | |
| Find the country and its capital city, using the move of a chess knight. First letter is M. Length of words in solution: 7,5. | |
| Replace asterisk symbols with a letters (*R**N ***) and guess the name of musician band. Length of words in solution: 5,3. | |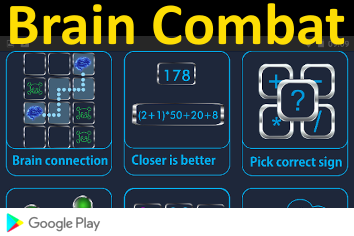 Mary Douglas Leakey
Died 9 Dec 1996 at age 83 (born 6 Feb 1913). English archaeologist and paleoanthropologist (née Nicol) who made several of the most important fossil finds subsequently interpreted and publicized by her husband, the noted anthropologist Louis Leakey. For every vivid claim made by Louis about the origins of man, the supporting evidence tended to come from Mary's scrupulous scientific approach. As "the woman who found our ancestors", Mary's work in East Africa shed new light on human evolution. After Louis' death in 1972, she enjoyed her most spectacular find: three trails of fossilised hominid footprints 3.6 million years old, which she discovered at Laetoli in Tanzania (1978-9) showing man's ancestors were walking upright at a much earlier period than previously believed.
A woman awakes during the nigh...
A woman awakes during the night to find that her husband is not in their bed. She puts on her robe and goes downstairs to look for him. She finds him sitting at the kitchen table with a cup of coffee in front of him. He appears deep in thought, just staring at the wall. She watches as he wipes a tear from his eye and takes a sip of coffee. "What's the matter, dear?" she whispers as she steps into the room. "Why are you down here at this time of night?" The husband looks up, "Do you remember 20 years ago when we were dating, and you were only 17?" he asks solemnly. The wife is touched, thinking her husband is so caring and sensitive. "Yes, I do," she replies. The husband pauses. The words are not coming easily. "Do you remember when your father caught us in the backseat of my car?" "Yes, I remember," says the wife, lowering herself into a chair beside him. The husband continues, "Do you remember when he shoved a shotgun in my face and said, "Either you marry my daughter, or I will send you to jail for 20 years!" "I remember that too," she replies softly. He wipes another tear from his cheek and says, "I would have gotten out today!"