Brain Teasers User Profile
Branislava Milanovic
short ranking list

| | | |
| --- | --- | --- |
| 287. | Cường Nguyễn | 7 |
| 288. | Himanshu Shekhar | 7 |
| 289. | Branislava Milanovic | 7 |
| 290. | Rahul V | 7 |
| 291. | Sawutjan RU | 7 |
last 3 solved tasks
| | |
| --- | --- |
| Find 1 of 6 Words Hidden in the Picture. | |
| Here is a picture of a typical classroom with the children and their teacher, there are some related words hidden in the picture. Find 1 of 6 Words Hidden in the Picture. | |
| The picture shows two parents, two children and their pets sitting down and enjoying reading their books. But there in and among them are six hidden words. Find 1 of 6 Words Hidden in the Picture. | |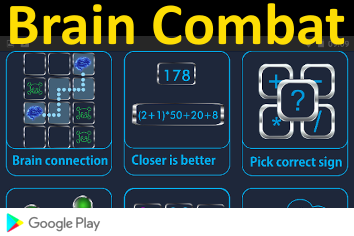 Willis R. Whitney
Born 22 Aug 1868; died 9 Jan 1958 at age 89. Willis Rodney Whitney was an American chemist and research director who founded the General Electric Company's research laboratory and directed pioneering work there. He is known as the "father of basic research in industry" because it became a model for industrial scientific laboratories elsewhere in the U.S. In Oct 1900 he was offered a research position at the General Electric (GE) Co., Schenectady, N.Y. His self-directed research program there began on a basis of three days a week. He quickly proved that chemical research techniques (such as use of an electric furnace) could be highly useful in the electrical industry. By 1904 he was directing 41 staff. His own 40 patents included the GEM lamp filament (1904), but contributed indirectly to many inventions.
A Man's World
You know you're in a man's ideal world when:
1. Any fake phone number a girl gave you would automatically forward your call to her real number.
2. Nodding and looking at your watch would be deemed an acceptable response to "I love you."
3. When your girlfriend really needed to talk to you during the game, she'd appear in a little box in the corner of the screen during a time-out.
4. Breaking up would be a lot easier. A smack to the backside and a "Nice hustle, you'll get 'em next time" would pretty much do it.
5. Each year, your raise would be pegged to the fortunes of the football team of your choice.
6. At the end of the workday, a whistle would blow and you'd jump out your window and slide down the tail of a brontosaurus and right into your car like Fred Flintstone.
7. Instead of an expensive engagement ring, you could present your wife-to-be with a giant foam hand that said, "You're #1!"
8. It would be perfectly legal to steal a sports car, as long as you returned it the following day with a full tank of gas.