Brain Teasers User Profile
Marija Galović
short ranking list

| | | |
| --- | --- | --- |
| 440. | Tome Kasalo | 2 |
| 441. | Shu Bi | 2 |
| 442. | Marija Galović | 2 |
| 443. | Vantoan Nguyen | 2 |
| 444. | Lisa Gifford | 2 |
last 3 solved tasks
| | |
| --- | --- |
| Look carefully caricature and guess the name of musician. | |
| Look carefully at the picture and guess the name of the second actor at the scene. | |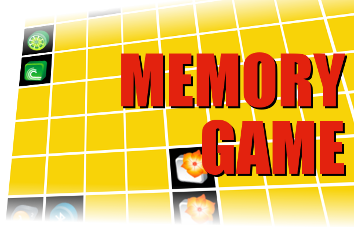 Gerald S. Hawkins
Died 26 May 2003 at age 75 (born 20 Apr 1928).Gerald Stanley Hawkins was an English-American radio astronomer and mathematician who used a computer to show that Stonehenge was a prehistoric astronomical observatory. In the 18th century, William Stukely had noticed that the horseshoe of trilithons and 19 bluestones opened up in the direction of the midsummer sunrise. Hawkins identified 165 key points that correlated the stones and other archaeological features of the neolithic complex to the rising and setting positions of the sun and moon over an 18.6-year cycle. He first published his findings in an article, Stonehenge Decoded, in the journal Nature (1963), and then in a book with the same title (1965). In Beyond Stonehenge he explored the mysteries of Machu Pichu, the Nasca Lines, Easter Island and the Egyptian Temples of Karnak and Amon-Ra. In the 1990s, he studied the geometry of crop circles.
Never Lie to Your Mother
 Peter invited his mother for dinner, during the course of the meal; his mother couldn't help but notice how lovely Peter's flat mate, Joanne, was.
She had long been suspicious of a relationship between the two, and this only made her more curious.
Over the course of the evening, while watching the two interact, she started to wonder if there was more between Peter and his flat mate than met the eye.
Reading his mum's thoughts, Peter volunteered, 'I know what you must be thinking, but I assure you, Joanne & I are just flat mates'.
About a week later, Joanne came to Peter saying, 'Ever since your mother came to dinner, I've been unable to find the frying pan, you don't suppose she took it do you?
'Well I doubt it, but I'll e-mail her just to be sure' said Peter.
So he sat down and wrote
DEAR MOTHER,
I'M NOT SAYING THAT YOU 'DID' TAKE THE FRYING PAN FROM MY HOUSE. I'M NOT SAYING THAT YOU 'DID NOT' TAKE THE FRYING PAN BUT THE FACT REMAINS THAT IT HAS BEEN MISSING EVER SINCE YOU WERE HERE FOR DINNER.
LOVE PETER
Several days later, Peter received an email from his mother which read
DEAR SON,
I'M NOT SAYING THAT YOU 'DO' SLEEP WITH JOANNE, AND I'M NOT SAYING THAT YOU 'DO NOT' SLEEP WITH JOANNE, BUT THE FACT REMAINS THAT IF SHE WAS SLEEPING IN HER OWN BED, SHE WOULD HAVE FOUND THE F**KING FRYING PAN BY NOW.
LOVE MUM