Brain Teasers User Profile
Mihajlo Fejsa
short ranking list

| | | |
| --- | --- | --- |
| 507. | Miroslav Obradovic | 0 |
| 508. | Nuno Costa | 0 |
| 509. | Mihajlo Fejsa | 0 |
| 510. | Dick Stout | 0 |
| 511. | Milenko Novakovic | 0 |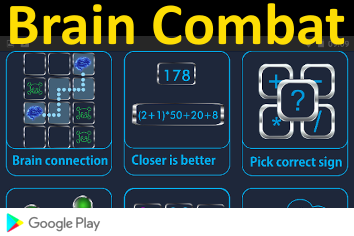 Philip Hauge Abelson
Born 27 Apr 1913; died 1 Aug 2004 at age 91. American physical chemist who proposed the gas diffusion process for separating uranium-235 from uranium-238 which was essential to the development of the atomic bomb. In collaboration with the U.S. physicist Edwin M. McMillan, he discovered a new element, later named neptunium, produced by irradiating uranium with neutrons. At the end WW II, his report on the feasibility of building a nuclear-powered submarine gave birth to the U.S. program in that field. In 1946, Abelson returned to the Carnegie Institution and pioneered in utilizing radioactive isotopes. As director of the Geophysics Laboratory of the Carnegie Institution (1953-71), he found amino acids in fossils, and fatty acids in rocks more than 1,000,000,000 years old.
Increase the donation
The crumbling, old church building needed remodeling, so the preacher made an impassioned appeal, looking directly at the richest may in town. At the end of the message, the rich man stood up and announced, "Pastor, I will contribute $1,000."
Just then, plaster fell from the ceiling and struck the rich man on the shoulder. He promptly stood again and shouted, "Pastor, I will increase my donation to $5,000."
Before he could sit back down, plaster fell on him again, and again he virtually screamed, "Pastor, I will double my last pledge."
He sat down, and an larger chunk of plaster fell hitting him on the head. He stood once more and hollered, "Pastor, I will give $20,000!"
This prompted a deacon to shout, "Hit him again, Lord! Hit him again!"