Brain Teasers User Profile
Srdjan Cvetanovic
short ranking list

| | | |
| --- | --- | --- |
| 515. | Crystal Goodnight | 0 |
| 516. | Ethelena Maheia | 0 |
| 517. | Srdjan Cvetanovic | 0 |
| 518. | Usman Qamar | 0 |
| 519. | Binod Singh | 0 |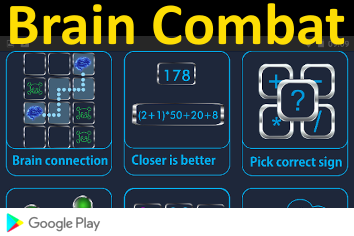 Thomas Hancock
Died 26 Mar 1865 at age 78 (born 8 May 1786).English inventor and manufacturer who founded the British rubber industry. His chief invention, the "masticator," worked rubber scraps into a shredded mass of rubber that could be formed into blocks or rolled into sheets. This process, perfected in 1821, led to a partnership with the Scottish chemist, Charles Macintosh, inventor and manufacturer of waterproof rubber impregnated fabric. Hancock established the first English rubber factory in 1820 and supplied Macintosh. The process of vulcanization was discovered (1839) independently by Hancock and an American, Charles Goodyear. That made possible a resilient rubber product, and led eventually to the large-scale usage of rubber in bicycle and automobile tires.
Icing
A young man was visiting his brother and sister-in-law for the holidays. As he arrived at their house he found his young nephew, Timmy, helping them bake some cupcakes.
After they were done, his sister-in-law allowed Timmy to put the icing on. When the boy had finished, he brought them to the table.
"The cupcakes look delicious, Tim." his uncle said. He took a bite and said, "Timmy these are so good."
As he finished cupcake and took another, he again complimented his little nephew. "The cupcakes look beautiful, Tim," his uncle said. "How did you get the icing so neat?"
His nephew replied, "It was easy. I just licked them."
The uncle turned pale. He pointed to the plate of cupcakes. "You licked all of these?"
Timmie replied, "Well no. After a while my tongue got tired, and I got the dog to help."