Brain Teasers User Profile
Srdjan Cvetanovic
short ranking list

| | | |
| --- | --- | --- |
| 576. | Crystal Goodnight | 0 |
| 577. | Ethelena Maheia | 0 |
| 578. | Srdjan Cvetanovic | 0 |
| 579. | Usman Qamar | 0 |
| 580. | Binod Singh | 0 |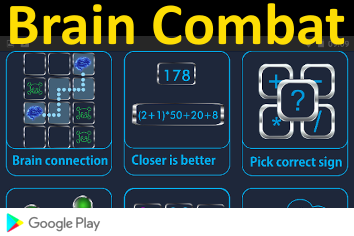 Dr. Rollo May
Died 22 Oct 1994 at age 85 (born 21 Apr 1909).American psychologist who is the best known of the American existential psychologists. Much of his thinking can be understood by reading about existentialism in general, and the overlap between his ideas and the ideas of Ludwig Binswanger is great. Nevertheless, he is a little off of the mainstream in that he was more influenced by American humanism than the Europeans, and more interested in reconciling existential psychology with other approaches, especially that of Sigmund Freud. In 1958, he edited, with Ernest Angel and Henri Ellenberger, the book Existence, which introduced existential psychology to the US.
Aoccdrnig to a rscheearch at a...
Aoccdrnig to a rscheearch at an Elingsh uinervtisy, it deosn't mttaer inwaht oredr the ltteers in a wrod are, the olny iprmoetnt tihng is taht thefrist and lsat ltteer is at the rghit pclae. The rset can be a toatl msesand you can sitll raed it wouthit porbelm. Tihs is bcuseae we do not raedervey lteter by it slef but the wrod as a wlohe.
Preosllnay I tinhk its cmolpete nenosnese......