Brain Teasers User Profile
Tôn Thất Minh Nhật
short ranking list

| | | |
| --- | --- | --- |
| 121. | Mark Shanteau | 35 |
| 122. | Watermelon Cat | 35 |
| 123. | Tôn Thất Minh Nhật | 35 |
| 124. | saber zafarpoor | 34 |
| 125. | HOPE ABARANWOLU | 34 |
last 3 solved tasks
| | |
| --- | --- |
| Look carefully negative image and guess the name of musician. | |
| A boy is twice as old as his sister, and half as old as their father. In 50 years, his sister will be half as old as their father. How old is the boy now? | |
| Remove 6 letters from this sequence (PSTYCRHEADENCLIEC) to reveal a familiar English word. | |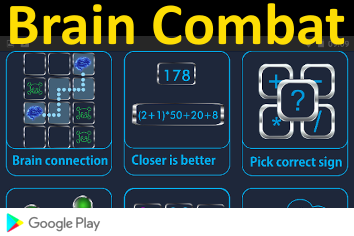 AZT
In 1987, the FDA approved the sale of AZT (azidothymidine), an antiviral drug believed to prolong the lives of some AIDS patients. By 2000, an estimated 50 million people were infected with HIV worldwide. AZT was the first authorized antiretroviral AIDS drug. Combined with other, recently approved antivirals, AZT's effectiveness has been increased. The generic name of AZT is zidovudine, brand name Retrovir. It was originally developed in 1964 by Dr. Jerome Horowitz of the Michigan Cancer Foundation as a possible treatment for cancer. In Feb 1985, the National Cancer Institute, under the direction of Dr. Samuel Broder, tested AZT and found that it was a potent inhibitor of AIDS.
Lawyers On A Flight

An airliner was having engine trouble, and the pilot instructed the cabin crew to have the passengers take their seats and get prepared for an emergency landing.
A few minutes later, the pilot asked the flight attendants if everyone was buckled in and ready.
"All set back here, Captain," came the reply, "except the lawyers are still going around passing out business cards."