Brain Teasers User Profile
Richard Colicchio
short ranking list

| | | |
| --- | --- | --- |
| 540. | shrikant kharade | 1 |
| 541. | Dinesh tewatia | 1 |
| 542. | Richard Colicchio | 1 |
| 543. | Laura Doyle | 1 |
| 544. | Gemma Trebicki | 1 |
last 3 solved tasks
| | |
| --- | --- |
| If 9b4ac - cb334 = a0c47 find number abc. Multiple solutions may exist. | |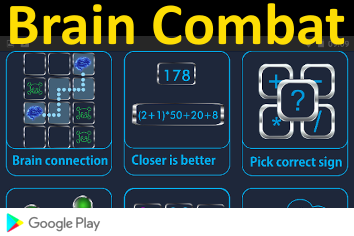 1,000th pulsar
In 1998, the discovery of the 1,000th pulsar in our galaxy was announced in a press release by the Jodrell Bank Observatory, University of Manchester, using the 64-meter Parkes Radio Telescope in New South Wales, Australia. A "multibeam"receiver was installed on the telescope in early 1997. This allowed the astronomers from England, Australia, United States, and Italy to find pulsars much faster than before. On average, they found a new pulsar in every hour of observing. By this date, the researchers had found more than 200 pulsars and they expected to find another 600 more before the survey ended. The "multibeam"receiver used consists of 13 hexagonally arranged receivers that allow simultaneous observations.
Better write it down
My Grandpa and Grandma were sitting on their porch swing enjoying the nice evening breeze, when Grandpa lovingly leaned over and said, "Hey Ma, I'm gonna have some ice cream, would you like some?"
"Yeah, Pa, but you'd better write it down or you'll forget", says Grandma.
Grandpa replies, "I won't forget." "Alright then", says Grandma, "I'd like nuts and whipped cream and a cherry on mine.
You'd better write that down, Pa you're gonna forget it." Disgruntled, Grandpa storms off to the kitchen mumbling that he wouldn't forget.
Well he's in there a long time, and when he finally does return, he has the best lookin' plate of scrambled eggs you ever saw. He smiles his best smile and leans over to give it to Grandma.
She just smiles back and says, "I told you that you'd better write it down, you old coot, you forgot my bacon!!!"...