Brain Teasers User Profile
Leon Aguilar
short ranking list

| | | |
| --- | --- | --- |
| 756. | Chimaobi NWAGU | 0 |
| 757. | Gerardo De Leon | 0 |
| 758. | Leon Aguilar | 0 |
| 759. | Menno van der pijll | 0 |
| 760. | Ashish Agarwal | 0 |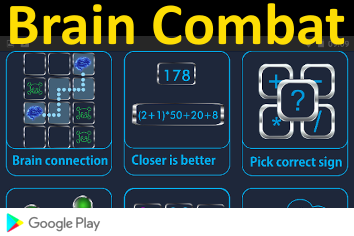 Pieter Zeeman
Born 25 May 1865; died 9 Oct 1943 at age 78. Dutch physicist who was an authority on magneto-optics. In 1896, he discovered the "Zeeman effect," the "phenomena produced in spectroscopy by the splitting up of spectral lines in a magnetic field." He shared (with Hendrik A. Lorentz) the Nobel Prize for Physics in 1902 for his discovery of the Zeeman effect.
The pickle slicer
Bill worked in a pickle factory. He had been employed there for many years when he came home one day to confess to his wife that he had a terrible compulsion. He had an urge to stick his penis into the pickle slicer.
His wife suggested that he should see a sex therapist to talk about it, but Bill said he would be too embarrassed. He vowed to overcome the compulsion on his own.
One day a few weeks later, Bill came home and his wife could see at once that something was seriously wrong.
"What's wrong, Bill?" she asked.
"Do you remember that I told you how I had this tremendous urge to put my penis into the pickle slicer?"
"Oh, Bill, you didn't!" she exclaimed.
"Yes, I did," he replied.
"My God, Bill, what happened?" she asked.
"I got fired," he replied.
"No, Bill. I mean, what happened with the pickle slicer?" she demanded.
"Oh... she got fired too."