Brain Teasers User Profile
Sankaiah Thirukotti
short ranking list

| | | |
| --- | --- | --- |
| 363. | Kathryn Oliver | 1 |
| 364. | robert daley | 1 |
| 365. | Sankaiah Thirukotti | 1 |
| 366. | Christopher Lamke | 1 |
| 367. | Vinita Sangwan | 1 |
last 3 solved tasks
| | |
| --- | --- |
| MATH PUZZLE: Can you replace the question mark with a number? | |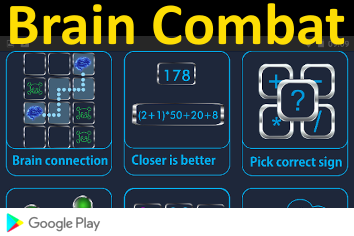 Emanuel Swedenborg
Died 29 Mar 1772 at age 84 (born 29 Jan 1688).Swedish scientist, philosopher and theologian. While young, he studied mathematics and the natural sciences in England and Europe. From Swedenborg's inventive and mechanical genius came his method of finding terrestrial longitude by the Moon, new methods of constructing docks and even tentative suggestions for the submarine and the airplane. Back in Sweden, he started (1715) that country's first scientific journal, Daedalus Hyperboreus. His book on algebra was the first in the Swedish language, and in 1721 he published a work on chemistry and physics. Swedenborg devoted 30 years to improving Sweden's metal-mining industries, while still publishing on cosmology, corpuscular philosophy, mathematics, and human sensory perceptions.
What does that one do?
A man entered a pet shop, wanting to buy a parrot. The shop owner pointed out three identical parrots on a perch and said, "The parrot to the left costs 500 dollars."
"Why does that parrot cost so much?" the man wondered.
The owner replied, "Well, it knows how to use a computer."
The man asked about the next parrot on the perch.
"That one costs 1,000 dollars because it can do everything the other parrot can do, plus it knows how to use the UNIX operating system." Naturally, the startled customer asked about the third parrot.
"That one costs 2,000 dollars."
"And what does that one do?" the man asked.
The owner replied, "To be honest, I've never seen him do a thing, but the other two call him boss!"