Brain Teasers User Profile
Sherry Cole-Scheller
short ranking list

| | | |
| --- | --- | --- |
| 682. | Peter Devera | 0 |
| 683. | Kate T Medve | 0 |
| 684. | Sherry Cole-Scheller | 0 |
| 685. | Terry Walton | 0 |
| 686. | Vinoth Kumar | 0 |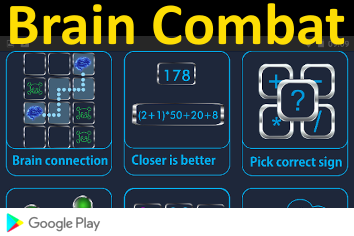 John Jacob Abel
Died 26 May 1938 at age 81 (born 19 May 1857). American biochemist and pharmacologist who made important contributions to a modern understanding of the ductless, or endocrine, glands. In 1893, he became the first full-time professor of pharmacology in the U.S. at John Hopkins University. Abel encouraged his students to conduct experiments and become active participants in his laboratory research. In 1897 he reported the isolation of a derivative of epinephrine (adrenaline). In 1926, he isolated and crystallized insulin. Abel also investigated the functions of the kidney and devised a vividiffusion apparatus for removing toxins from the blood of living animals, an apparatus that is widely regarded as a forerunner of the artificial kidney.
Trouble Sleeping
The woman seated herself in the psychiatrists office. "What seems to be the problem?" the doctor asked.
"Well, I, uh," she stammered. "I think I, uh, might be a nymphomaniac."
"I see," he said. "I can help you, but I must advise you that my fee is $80 an hour."
"That's not bad," she replied. "How much for all night?"