Brain Teasers User Profile
Lori Alexander
short ranking list

| | | |
| --- | --- | --- |
| 525. | nick atkins | 0 |
| 526. | Factorhobby Store | 0 |
| 527. | Lori Alexander | 0 |
| 528. | Zulkarnain Alex Vincent | 0 |
| 529. | 김종문 | 0 |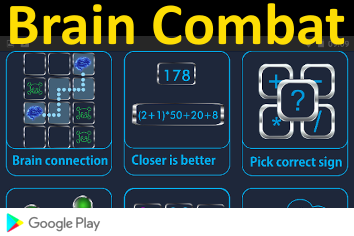 Henri-Alexandre Deslandres
Born 24 Jul 1853; died 15 Jan 1948 at age 94.French astrophysicist who invented a spectroheliograph (1894) to photograph the Sun in monochromatic light (about a year after George E. Hale in the U.S.) and made extensive studies of the solar chromosphere and solar activity. He worked at the Paris and Meudon Observatories. His investigation of molecular spectra produced empirical laws presaging those of quantum mechanics. He observed spectra of planets and stars and measured their radial velocities of, and he determined the rotation rates of Uranus, Jupiter and Saturn (shortly after James E. Keeler).
Six guys were playing poker wh...
Six guys were playing poker when Smith loses $500 on a single hand, clutches his chest and drops dead at the table. Showing respect for their fallen comrade, the other five complete their playing time standing up. Roberts looks around and asks, "Now, who is going to tell the wife?" They draw straws. Rippington, who is always a loser, picks the short one. They tell him to be discreet, be gentle, don't make a bad situation any worse than it is. "Gentlemen! Discreet? I'm the most discreet man you will ever meet. Discretion is my middle name, leave it to me." Rippington walks over to the Smith house, knocks on the door, the wife answers, and asks what he wants. Rippington says, "Your husband just lost $500 playing cards." She hollers, "TELL HIM TO DROP DEAD!" Rippington says, "I'll tell him.