Brain Teasers User Profile
Nataley Cecile Mokate
short ranking list

| | | |
| --- | --- | --- |
| 752. | Manjur ahemad Bhatt | 0 |
| 753. | raqeeb haq | 0 |
| 754. | Nataley Cecile Mokate | 0 |
| 755. | Fazil Hashim | 0 |
| 756. | Nuno Pereira | 0 |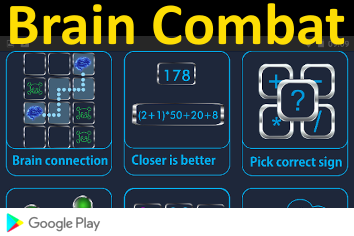 Rudolph A. Marcus
Born 21 Jul 1923. Canadian-born American chemist, winner of the 1992 Nobel Prize for Chemistry for his work on the theory of electron-transfer reactions in chemical systems. The Marcus theory describes, and makes predictions concerning, such widely differing phenomena as the fixation of light energy by green plants (photosynthesis), cell metabolism, photochemical production of fuel, chemiluminescence ("cold light"), the conductivity of electrically conducting polymers, corrosion, the methodology of electrochemical synthesis and analysis, and more.
Louisiana Highway Department e...
Louisiana Highway Department employees stopped at a farm and talkedwith an old farmer. The man in charge told the farmer, 'We need to inspectyour farm for a possible new road.'
The old farmer said, 'OK, but don't get out in that pasture over there.'
The Highway Dept. employee flashed out his identification card andsaid, 'I have the authority of the State of Louisiana to go anywhere I want.See this card? I will go wherever I wish.'
So the old farmer went about his chores.It wasn't too much later when the farmer heard loud screams and yelling.
He looked over and saw several Highway Department employees running fortheir lives and right behind was the farmer's huge prize bull. The bull was madder than a hornet's nest and was gaining on the Highway employees at every step.
The old farmer yelled out, 'Show him your card, Smart Ass.... Show himyour card!!