Brain Teasers User Profile
Jb Minchew
short ranking list

| | | |
| --- | --- | --- |
| 515. | Lizzy Mandlazi | 0 |
| 516. | Ron Eisenhutt | 0 |
| 517. | Jb Minchew | 0 |
| 518. | Zbyněk Kapoun | 0 |
| 519. | kodabear riggs | 0 |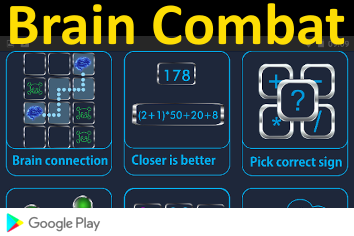 Hearing aid
In 1880, the first U.S. patent for an electric hearing aid was issued to Francis D. Clarke and M.G. Foster, titled a Device for Aiding the Deaf to Hear (No. 226,902). The device employed bone conduction by which sound is passed through vibration of the skull bone. It was not until 1901 that the first commercially available hearing aid was produced, the Acousticon, invented by Miller Reese Hutchinson..
A little girl was talking to h...
A little girl was talking to her teacher about whales. The teacher said it was physically impossible for a whale to swallow a human because even though a whale is a very large mammal, its throat is very small. The little girl stated that Jonah was swallowed by a whale. The teacher reiterated that a whale could not swallow a human, it was impossible. The little girl said, "When I get to heaven I will ask Jonah".
The teacher asked, "What if Jonah went to hell?"
The little girl replied, "Then you ask him!"