Brain Teasers User Profile
Jb Minchew
short ranking list

| | | |
| --- | --- | --- |
| 567. | Lizzy Mandlazi | 0 |
| 568. | Ron Eisenhutt | 0 |
| 569. | Jb Minchew | 0 |
| 570. | Zbyněk Kapoun | 0 |
| 571. | kodabear riggs | 0 |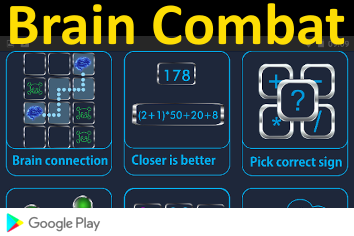 Xerography
In 1938, xerography was demonstrated by Chester F. Carlson. With his assistant, Otto Kornei, Carlson used a sulphur coating on a zinc plate, vigorously rubbed with a handkerchief to apply an electrostatic charge. A glass slide was prepared using India ink to write "10-22-38 ASTORIA," then laid on the sulphur surface in a darkened room. After illuminating them with a bright incandescent lamp for a few seconds, the slide was removed. When lycopodium powder was sprinkled on the sulphur surface and blown off, there remained a near-perfect image of the writing. Permanent copies were made by transferring the powder images to wax paper and heating the sheets to melt the wax. Xerox is a term coming from "xerography" which means dry writing and is a trademark.
Aoccdrnig to a rscheearch at a...
Aoccdrnig to a rscheearch at an Elingsh uinervtisy, it deosn't mttaer inwaht oredr the ltteers in a wrod are, the olny iprmoetnt tihng is taht thefrist and lsat ltteer is at the rghit pclae. The rset can be a toatl msesand you can sitll raed it wouthit porbelm. Tihs is bcuseae we do not raedervey lteter by it slef but the wrod as a wlohe.
Preosllnay I tinhk its cmolpete nenosnese......