Brain Teasers User Profile
Mirjana Panković
short ranking list

| | | |
| --- | --- | --- |
| 30. | Neelima Subrahmanyam | 1106 |
| 31. | Nílton Corrêa De Sousa | 1001 |
| 32. | Mirjana Panković | 992 |
| 33. | rayappan ray | 833 |
| 34. | aysan saidie | 749 |
last 3 solved tasks
| | |
| --- | --- |
| Which Number Comes Next In This Series of Numbers? | |
| What has a mouth but cannot eat, what moves but has no legs and what has a bank but cannot put money in it? | |
| MATH PUZZLE: Can you replace the question mark with a number? | |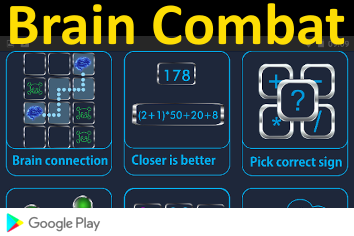 Frederic Joliot-Curie
Died 14 Aug 1958 at age 58 (born 19 Mar 1900). French physicist and physical chemist who became personal assistant to Marie Curie at the Radium Institute, Paris, and the following year married her daughter Irène (who was also an assistant at the institute). Later they collaborated on research, and shared the 1935 Nobel Prize in Chemistry "in recognition of their synthesis of new radioactive elements." For example, they discovered that aluminium atoms exposed to alpha rays transmuted to radioactive phosphorus atoms. By 1939 he was investigating the fission of uranium atoms. After WW II he supervised the first atomic pile in France. He succeeded his wife as head of the Radium Institute upon her death in 1956.
Stopped By The Police
John and Jessica were on their way home from the bar one night and John got pulled over by the police. The officer told John that he was stopped because his tail light was burned out. John said, "I'm very sorry officer, I didn't realize it was out, I'll get it fixed right away."
Just then Jessica said, "I knew this would happen when I told you two days ago to get that light fixed."
So the officer asked for John's license and after looking at it said, "Sir your license has expired."
And again John apologized and mentioned that he didn't realize that it had expired and would take care of it first thing in the morning.
Jessica said, "I told you a week ago that the state sent you a letter telling you that your license had expired."
Well by this time, John is a bit upset with his wife contradicting him in front of the officer, and he said in a rather loud voice, "Jessica, shut your mouth!"
The officer then leaned over toward Jessica and asked. "Does your husband always talk to you like that?"
Jessica replied, "only when he's drunk."