Brain Teasers User Profile
Je Re
short ranking list

| | | |
| --- | --- | --- |
| 202. | pravin Kumar | 13 |
| 203. | elvis lungu | 12 |
| 204. | Je Re | 12 |
| 205. | Mary Rose Brownie | 12 |
| 206. | Nitin Agarwal | 12 |
last 3 solved tasks
| | |
| --- | --- |
| Background picture associated with the solution. | |
| See negative of movie scene and guess the title. Length of words in solution: 4,7 | |
| A former neo-nazi skinhead tries to prevent his younger brother from going down the same wrong path that he did. Film was made in 1998. | |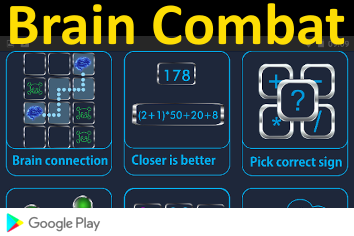 Philip Hauge Abelson
Born 27 Apr 1913; died 1 Aug 2004 at age 91. American physical chemist who proposed the gas diffusion process for separating uranium-235 from uranium-238 which was essential to the development of the atomic bomb. In collaboration with the U.S. physicist Edwin M. McMillan, he discovered a new element, later named neptunium, produced by irradiating uranium with neutrons. At the end WW II, his report on the feasibility of building a nuclear-powered submarine gave birth to the U.S. program in that field. In 1946, Abelson returned to the Carnegie Institution and pioneered in utilizing radioactive isotopes. As director of the Geophysics Laboratory of the Carnegie Institution (1953-71), he found amino acids in fossils, and fatty acids in rocks more than 1,000,000,000 years old.
The Fourth of July was coming...
The Fourth of July was coming up, and the nursery school teacher took the opportunity to tell her class about patriotism. "We live in a great country," she said. "One of the things we should be happy about is that, in this country, we are all free."
One little boy came walking up to her from the back of the room. He stood with his hands on his hips and said, "I'm not free. I'm four."