Brain Teasers User Profile
Weng Gines
short ranking list

| | | |
| --- | --- | --- |
| 537. | Trương Thị Hòa | 0 |
| 538. | Mizanur Chowdhury | 0 |
| 539. | Weng Gines | 0 |
| 540. | Saravanan Subramani | 0 |
| 541. | nick atkins | 0 |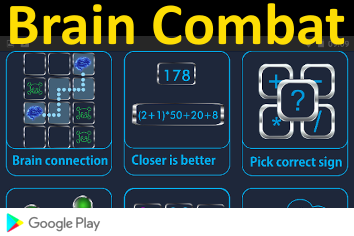 William Murdock
Born 21 Aug 1754; died 15 Nov 1839 at age 85.Scottish inventor, the first to make extensive use of coal gas for illumination and a pioneer in the development of steam power. He joined James Watt and Matthew Boulton and in 1784 he was sent to supervise the installation of Boulton & Watt steam engines working pumping equipment in Cornish tin mines. While there, he tested his ideas to use the gas given off by burning coal. From an iron retort in the backyard of his home, he ran a metal tube into his living room. On 29 Jul 1792, Murdock achieved a gas flame inside the room. In 1802, Boulton installed two gas lamps outside his Soho factory. Next year, the foundry was entirely illuminated by gas. Shortly, Boulton & Watt began to sell lighting and heating equipment with Murdock as a partner in the business.
Horse Race
A champion jockey is about to enter an important race on a new horse. The horse's trainer meets him before the race and says, "All you have to remember with this horse is that every time you approach a jump, you have to shout, 'ALLLLEEE OOOP!' really loudly in the horse's ear. Providing you do that, you'll be fine."
The jockey thinks the trainer is mad but promises to shout the command. The race begins and they approach the first hurdle. The jockey ignores the trainer's ridiculous advice and the horse crashes straight through the center of the jump.
They carry on and approach the second hurdle. The jockey, somewhat embarrassed, whispers 'Aleeee ooop' in the horse's ear. The same thing happens--the horse crashes straight through the center of the jump.
At the third hurdle, the jockey thinks, "It's no good, I'll have to do it," and yells, "ALLLEEE OOOP!" really loudly. Sure enough, the horse sails over the jump with no problems. This continues for the rest of the race, but due to the earlier problems the horse only finishes third.
The trainer is fuming and asks the jockey what went wrong. The jockey replies, "Nothing is wrong with me - it's this horse. What is he - deaf or something?"
The trainer replies, "Deaf?? DEAF?? He's not deaf--he's BLIND!"