Brain Teasers User Profile
Hiten Asar
short ranking list

| | | |
| --- | --- | --- |
| 135. | Png Si Hui | 24 |
| 136. | Katherine Gerot | 22 |
| 137. | Hiten Asar | 22 |
| 138. | krishna pranav | 22 |
| 139. | Suzette Gorrell | 21 |
last 3 solved tasks
| | |
| --- | --- |
| MATH PUZZLE: Can you replace the question mark with a number? | |
| If 2+3=10, 8+4=96, 7+2=63, 6+5=66 then 9+5=? | |
| Look at the series, determine the pattern, and find the value of the unknown number! | |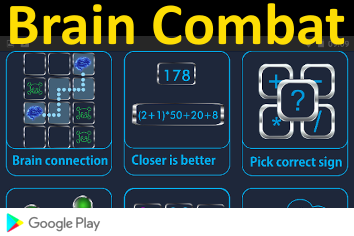 Charles Babbage
Died 18 Oct 1871 at age 79 (born 26 Dec 1791). English mathematician who was a pioneer of mechanical computation, which he pursued to eliminate inaccuracies in mathematical tables. By 1822, he had a small calculating machine able to compute squares. He produced prototypes of portions of a larger Difference Engine. (Georg and Edvard Schuetz later constructed the first working devices to the same design which were successful in limited applications.) In 1833 he began his programmable Analytical Machine, a forerunner of modern computers. His other inventions include the cowcatcher, dynamometer, standard railroad gauge, uniform postal rates, occulting lights for lighthouses, Greenwich time signals, heliograph opthalmoscope. He also had an interest in cyphers and lock-picking.«[EB gives birth date 26 Dec 1791.DSB gives birth date as 26 Dec 1792.]
A boy was assigned a paper on...
A boy was assigned a paper on childbirth and asked his parents, "How was I born?"
"Well honey..." said the slightly prudish parent. "The stork brought you to us."
"Ohh..." said the boy. "Well, how did you and daddy get born?" he asked.
"Oh, your grandparents found us under a rock."
"Well how were grandpa and grandma born?" he persisted.
"Well darling, they were found under a cabbage leaf," said the parent.
Several days later, the boy handed in his paper to the teacher who read with confusion the opening sentence: "This report has been very difficult to write due to the fact that there hasn't been a natural childbirth in my family for three generations."