Brain Teasers User Profile
Hiten Asar
short ranking list

| | | |
| --- | --- | --- |
| 139. | Png Si Hui | 24 |
| 140. | Katherine Gerot | 22 |
| 141. | Hiten Asar | 22 |
| 142. | krishna pranav | 22 |
| 143. | Suzette Gorrell | 21 |
last 3 solved tasks
| | |
| --- | --- |
| MATH PUZZLE: Can you replace the question mark with a number? | |
| If 2+3=10, 8+4=96, 7+2=63, 6+5=66 then 9+5=? | |
| Look at the series, determine the pattern, and find the value of the unknown number! | |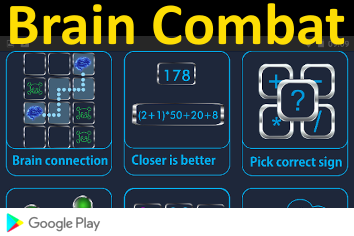 Ali Qushji
Died 16 Dec 1474Ali Qushji, Qushju-zada Abu al-Qasim 'Ala al-Din 'Ali b. Muhammad was a Turkish philosopher, theologian, mathematician, and astronomer who played a prominent intellectual role in the court of the Ulugh Beg in Samarqand (his birthplace) and was after the assassination of his patron invited to Istanbul by Ottoman Sultan Mehmed the Conqueror. Qushji traveled through Iran and Anatolia and eventually assumed a chair in the sciences at the college (madrasa) of Fatih, and later Aya Sofia. His main goal was to free sciences from Aristotelian physical and metaphysical principles. He also entertained the possibility of the Earth's rotation.
Smart puppy
A guy went to the cinema one day and noticed an old man with a dog in the front row. It was a sad, funny kind of film and the guy noticed that during the sad parts the dog cried his eyes out, and during the funny parts, the dog laughed its head off.
This happened throughout the film. After the film ended, the guy decided to go and speak to the old man.
"That's the most amazing thing I've seen," he said. "That dog really seemed to enjoy the film."
The old man turned to him and said: "Yeah, it is amazing. He hated the book."