Brain Teasers User Profile
Rachel Parker
short ranking list

| | | |
| --- | --- | --- |
| 674. | Hayley Martin | 0 |
| 675. | Michael Spivak | 0 |
| 676. | Rachel Parker | 0 |
| 677. | Eric Willems | 0 |
| 678. | Jessie Lim | 0 |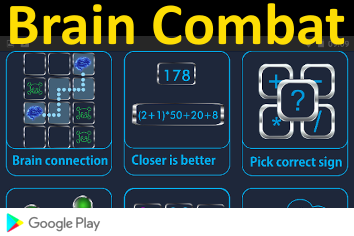 (Leo) James Rainwater
Born 9 Dec 1917; died 31 May 1986 at age 68.(Leo) James Rainwater was an American physicist who won a share of the Nobel Prize for Physics in 1975 for his part in determining the asymmetrical shapes of certain atomic nuclei. During WW II, Rainwater worked on the Manhattan Project to develop the atomic bomb. In 1949 he began formulating a theory that not all atomic nuclei are spherical, as was then generally believed. The theory was tested experimentally and confirmed by Danish physicists Aage N. Bohr and Ben R. Mottelson. For their work the three scientists were awarded jointly the 1975 Nobel Prize for Physics. He also conducted valuable research on X rays and took part in Atomic Energy Commission and naval research projects.
The Death of Black Magic
An old man and woman were married for years even though they hated each other. When they had a confrontation, screams and yelling could be heard deep into the night. A constant statement was heard by the neighbors who feared the man the most. "When I die I will dig my way up and out of the grave to come back and haunt you for the rest of your life!"
They believed he practiced black magic and was responsible for missing cats and dogs, and strange sounds at all hours. He was feared and enjoyed the respect it garnished.
He died abruptly under strange circumstances and the funeral had a closed casket. After the burial, the wife went straight to the local bar and began to party as if there was no tomorrow. The gaiety of her actions were becoming extreme while her neighbors approached in a group to ask these questions: Are you not afraid? Concerned? Worried? that this man who practiced black magic and stated when he died he would dig his way up and out of the grave to come back and haunt you for the rest of your life?
The wife put down her drink and said..."let the old bastard dig. I had him buried upside down."