Brain Teasers User Profile
Eric Mosqueda
short ranking list

| | | |
| --- | --- | --- |
| 281. | Abhishek Nagwekar | 5 |
| 282. | Neelesh Kamath | 5 |
| 283. | Eric Mosqueda | 5 |
| 284. | Awesumnez_501 | 5 |
| 285. | Luke Herlihy | 5 |
last 3 solved tasks
| | |
| --- | --- |
| Remove 3 letters from this sequence (PAESTOFWR) to reveal a familiar English word. | |
| If ca666 + bcb67 = 42abb find number abc. Multiple solutions may exist. | |
| Remove 6 letters from this sequence (MOVVEMTFENHUIT) to reveal a familiar English word. | |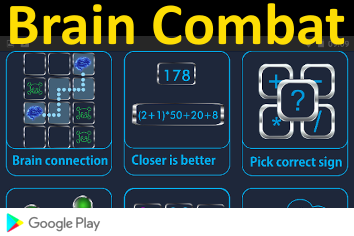 Fermium
In 1953, a sample amounting to about 200 atoms of fermium (Fm, atomic number 100) was first discovered by ion-exchange chromatography and identified at the University of California, Berkeley. Like einsteinium, fermium was first isolated from the debris of the Nov 1952 test of the hydrogen-bomb (called the "Mike" event, conducted at Eniwetok Atoll in the Pacific Ocean). Samples of debris were collected by drone aircraft flying through the cloud. For security reasons, it was kept secret until 1955 [See Phys. Rev., 99,1048 (1955)]. Because it is so short-lived, scientists doubt that enough fermium will ever be obtained to be weighed. Fermium was the eighth transuranium element of the actinide series to be discovered, and was named in honour of Enrico Fermi.
First Date
A young man called his mother and announced excitedly that he had just met the woman of his dreams. Now what should he do?
His mother had an idea: "Why don't you send her flowers, and on the card invite her to your apartment for a home-cooked meal?"
He thought this was a great strategy, and a week later, the woman came to dinner. His mother called the next day to see how things had gone.
"I was totally humiliated," he moaned. "She insisted on washing the dishes."
"What's wrong with that?" asked his mother.
"We hadn't started eating yet."