Brain Teasers User Profile
Eric Mosqueda
short ranking list

| | | |
| --- | --- | --- |
| 342. | Abhishek Nagwekar | 5 |
| 343. | Neelesh Kamath | 5 |
| 344. | Eric Mosqueda | 5 |
| 345. | Awesumnez_501 | 5 |
| 346. | Roja Ebrahimi | 5 |
last 3 solved tasks
| | |
| --- | --- |
| Remove 3 letters from this sequence (PAESTOFWR) to reveal a familiar English word. | |
| If ca666 + bcb67 = 42abb find number abc. Multiple solutions may exist. | |
| Remove 6 letters from this sequence (MOVVEMTFENHUIT) to reveal a familiar English word. | |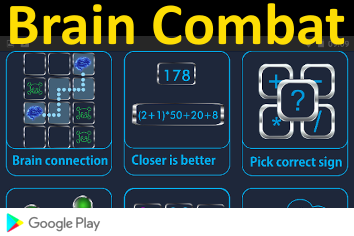 William Clouser Boyd
Died 19 Feb 1983 at age 79 (born 4 Mar 1903).American immunochemist, who with his wife Lyle, during the 1930's, made a worldwide survey of the distribution of blood types. He discovered that blood groups are inherited and not influenced by environment. By genetic analysis of the blood groups that human races are populations that differ in the difference of their alleles. On this basis, he divided the world population into 13 geographically distinct races with different blood group gene profiles. Later, Boyd discovered lectins, which are antibody-like proteins, in plants. He also studied the blood groups of mummies.
A little old lady answered a k...
A little old lady answered a knock on the door one day, only to be confronted by a well-dressed young man carrying a vacuum cleaner. 'Good morning,' said the young man. 'If I could take a couple of minutes of your time, I would like to demonstrate the very latest in high-powered vacuum cleaners.'
'Go away!' said the old lady. ''I'm broke and haven't got any money!'' and she proceeded to close the door. Quick as a flash, the young man wedged his foot in the door and pushed it wide open. ''Don't be too hasty!'' he said. ''Not until you have at least seen my demonstration.'' And with that, he emptied a bucket of horse manure onto her hallway carpet. ''Now, if this vacuum cleaner does not remove all traces of this horse manure from your carpet, Madam, I will personally eat the remainder.''
The old lady stepped back and said, ''Well let me get you a fork, 'cause they cut off my electricity this morning!