Brain Teasers User Profile
Eric Mosqueda
short ranking list

| | | |
| --- | --- | --- |
| 310. | Laurie Corvillion | 3 |
| 311. | Alexandru Lapusneanu | 3 |
| 312. | Eric Mosqueda | 3 |
| 313. | Ian Wallis | 3 |
| 314. | Anu Priya | 3 |
last 3 solved tasks
| | |
| --- | --- |
| Remove 6 letters from this sequence (MOVVEMTFENHUIT) to reveal a familiar English word. | |
| How much is 4x5? | |
| NUMBERMANIA: Calculate the number 297 using numbers [3, 9, 7, 9, 15, 263] and basic arithmetic operations (+, -, *, /). Each of the numbers can be used only once. | |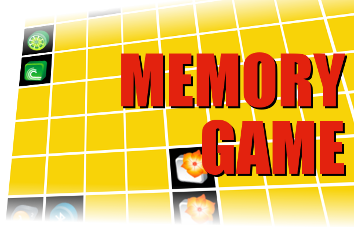 William Penney
Born 24 Jun 1909; died 3 Mar 1991 at age 81.(Baron Penney of East Hendred) British nuclear physicist who led Britain's development of the atomic bomb. Penney was to Britain as Robert Oppenheimer was to the U.S. He was a prominent part of the British Mission at Los Alamos during WW II, where his principal assignment was studying the damage effects from the blast wave of the atomic bomb, but he became involved in implosion studies as well. Penney's combination of expertise, analytical skill, effective communication, and the ability to translate them into practical application soon made him one of the five members of the Los Alamos "brain trust"that made key decisions. He was the only Briton to be part of the ten man Target Committee that drew up the list of targets for the atomic bombing of Japan.
A couple is in bed sleeping wh...
A couple is in bed sleeping when there's a rat-a-tat-tat on the door.
The husband rolls over and looks at the clock, and it's half past 3 in the morning." I'm not getting out of bed at this time," he thinks, and rolls over. Then, a louder knock follows. So he drags himself out of bed, goes downstairs, opens the door, and there's a man standing there. It didn't take the homeowner long to realize the man was drunk.
"Hi there," slurs the stranger, "Can you give me a push?" "No, get lost. It's half past three and I was in bed," says the man as he slams the door. He goes back up to bed and tell his wife what happened and she says, "That wasn't very nice of you. Remember that night we broke down in the pouring rain on the way to pick the kids up from the baby-sitter and you had to knock on that man's house to get us started again? What would have happened if he'd told us to get lost?"
"But the guy was drunk," says the husband.
"It doesn't matter," says the wife." He needs our help and it would be the Christian thing to help him." So the husband gets out of bed again, gets dressed, and goes downstairs.
He opens the door, and not being able to see the stranger anywhere,
He shouts, "Hey, do you still want a push?"
And he hears a voice cry out, "Yeah, please."
So, still being unable to see the stranger he shouts, "Where are you?" The drunk replies, "Over here, on the swing."