Brain Teasers User Profile
Nešić Olivera
short ranking list

| | | |
| --- | --- | --- |
| 147. | Max S. | 33 |
| 148. | Praveena Karthik | 33 |
| 149. | Nešić Olivera | 33 |
| 150. | Mihailo Misa | 32 |
| 151. | Zlatan Aleksic | 32 |
last 3 solved tasks
| | |
| --- | --- |
| Find the first and the last name of a famous person. Text may go in all 8 directions. Length of words in solution: 5,7,2,10,4. | |
| NUMBERMANIA: Calculate the number 4041 using numbers [9, 2, 1, 9, 81, 369] and basic arithmetic operations (+, -, *, /). Each of the numbers can be used only once. | |
| Remove 5 letters from this sequence (HOUEFYSEIFNG) to reveal a familiar English word. | |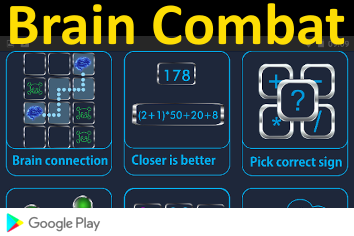 George Parker
Died 19 Jul 1937 at age 73 (born 1 Nov 1863).George Safford Parker was an American inventor who perfected the fountain pen and founded the Parker Pen Company to manufacture it. He began in a teaching career which introduced him to the unreliability of existing fountain pens used by his students. Through selling and repairing them, he learned of their construction. He ceased teaching in 1888 to experiment with his own design. By 8 Mar 1892, he incorporated Parker Pen Company. He subsequently patented many improvements, and was particularly successful in creating a reliable ink-flow system. During WW I, his Trench Pen utilized a tablet of pigment to be inserted into the pen and turned to fluid ink by filling the barrel with water.
One day, shortly after the bir...
One day, shortly after the birth of their new baby, the mother had to go out to run some errands.
The proud papa stayed home to watch his wonderful new son.
Soon after the mother left, the baby started to cry.
The father did everything he could think of doing, but the baby wouldn't stop crying.
Finally, the dad got so worried that he decided to take the infant to the doctor.
After the doctor listened to the father relate all that he had done to get the baby to stop crying, the doctor began to examine the baby's ears, chest and then down to the diaper area.
When he undid the diaper, he found that the diaper was indeed full.
"Here's the problem", the Dr. said, "He needs to be changed!"
The father was very perplexed, "But the diaper package says it is good for up to 10 lbs.!"