Brain Teasers User Profile
Adam Adam
short ranking list

| | | |
| --- | --- | --- |
| 353. | Ian Wallis | 3 |
| 354. | Anu Priya | 3 |
| 355. | Adam Adam | 3 |
| 356. | Rangarajan Alwar | 3 |
| 357. | Tom Myleopards | 3 |
last 3 solved tasks
| | |
| --- | --- |
| If ab5bc - aa546 = 991 find number abc. Multiple solutions may exist. | |
| If c5b73 + bc8a9 = 11050a find number abc. Multiple solutions may exist. | |
| FUNNY MATH: What is 7+3? :) | |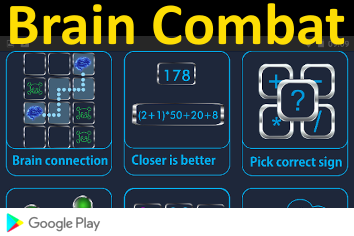 Walter Baade
Born 24 Mar 1893; died 25 Jun 1960 at age 67. German-American astronomer who, with Fritz Zwicky, proposed that supernovae could produce cosmic rays and neutron stars (1934), and Baade made extensive studies of the Crab Nebula and its central star. During WW II blackouts of the Los Angeles area Baade used the 100-inch Hooker telescope to resolve stars in the central region of the Andromeda Galaxy for the first time. This led to his definition of two stellar populations, to the realization that there were two kinds of Cepheid variable stars, and from there to a doubling of the assumed scale of the universe. Baade and Rudolph Minkowski identified and took spectrograms of optical counterparts of many of the first-discovered radio sources, including Cygnus A and Cassiopeia A.
Have you been drinking?
A policeman pulls a man over for speeding and asks him to get out of the car. After looking the man over he says, "Sir, I couldn't help but notice your eyes are bloodshot. Have you been drinking?"
The man gets really indignant and says, "Officer, I couldn't help but notice your eyes are glazed. Have you been eating doughnuts?"