Brain Teasers User Profile
Baiju S
short ranking list

| | | |
| --- | --- | --- |
| 42. | tin alayon | 537 |
| 43. | Brent Sterner | 522 |
| 44. | Baiju S | 491 |
| 45. | Ranga Nathan | 478 |
| 46. | llewellyn samuels | 438 |
last 3 solved tasks
| | |
| --- | --- |
| Can you name the athletes by the picture? | |
| Remove 4 letters from this sequence (MOTHERGTQD) to reveal a familiar English word. | |
| Solve this number puzzle. What will be the missing number? (6, 15, 28, 45, ??) | |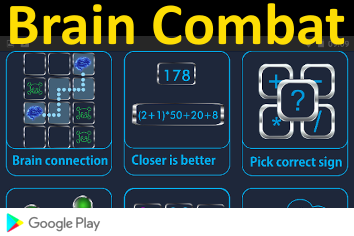 Sir Benjamin Collins Brodie
Died 21 Oct 1862 at age 79 (born 8 Jun 1783).(1st Baronet) British physiologist and surgeon whose name is applied to certain diseases of the bones and joints. As one of the outstanding surgeons of 19th-century London, he opposed the prevailing practice of indiscriminate amputation, always trying to save the limb instead. He pioneered the surgery of varicose veins. In 1814, he described synovitis in the knee joint. In his book Pathological and Surgical Observations on the Diseases of the Joints (1818), he traced the beginnings of disease in the different tissues that form a joint and to give an exact value to the symptom of pain as evidence of organic disease. This work led to conservative measures in the treatment of diseases of the joints, with a consequent reduction in the number of amputations and the saving of many limbs and lives. In 1843 a tuberculous abscess in the head of the tibia, Brodie's abscess. He lectured on hysterical pain. Brodie's knee came to refer to a condition of stiff knees frequently observed in hysterical patients. From research with animals, he disproved the chemical theory of animal heat, which held that respiration was the immediate source of heat production.
A cocky State Highways employe...
A cocky State Highways employee stopped at a farm and talked with an old farmer. He told the farmer, "I need to inspect your farm for a possible new road."
The old farmer said, "OK, but don't go in that field." The Highways employee said, "I have the authority of the State Government to go where I want. See this card? I am allowed to go wherever I wish on farm land."
So the old farmer went about his farm chores.
Later, he heard loud screams and saw the State Highways employee running for the fence and close behind was the farmer's prize bull. The bull was madder than a nest full of hornets and the bull was gaining on the employee at every step!!
The old farmer called out, "Show him your card!!"