Brain Teasers User Profile
Baiju S
short ranking list

| | | |
| --- | --- | --- |
| 42. | tin alayon | 537 |
| 43. | Brent Sterner | 522 |
| 44. | Baiju S | 491 |
| 45. | Ranga Nathan | 476 |
| 46. | llewellyn samuels | 438 |
last 3 solved tasks
| | |
| --- | --- |
| Can you name the athletes by the picture? | |
| Remove 4 letters from this sequence (MOTHERGTQD) to reveal a familiar English word. | |
| Solve this number puzzle. What will be the missing number? (6, 15, 28, 45, ??) | |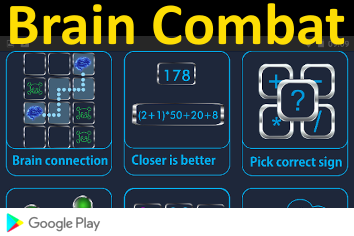 Sir Oliver Joseph Lodge
Died 22 Aug 1940 at age 89 (born 12 Jun 1851). English physicist who perfected his "coherer"to act as a radio-wave detector, the essential part of an early radiotelegraph receiver. On 14 Aug 1894, he made the first demonstration of wireless transmission of information using Morse code at a meeting of the British Association at Oxford. He transmitted a message about 150 yards from the old Clarendon Laboratory to the University Museum. He provided his laborary facilities to conduct the first clinical use of X-rays in England (7 Feb 1896), at the request of surgeon Sir Robert Jones (1855-1933), to examine the wrist of boy who had accidentally shot himself. Lodge invented electric spark ignition, and investigated psychic phenomena with his friend Sir Arthur Conan Doyle.«
A Man's World
You know you're in a man's ideal world when:
1. Any fake phone number a girl gave you would automatically forward your call to her real number.
2. Nodding and looking at your watch would be deemed an acceptable response to "I love you."
3. When your girlfriend really needed to talk to you during the game, she'd appear in a little box in the corner of the screen during a time-out.
4. Breaking up would be a lot easier. A smack to the backside and a "Nice hustle, you'll get 'em next time" would pretty much do it.
5. Each year, your raise would be pegged to the fortunes of the football team of your choice.
6. At the end of the workday, a whistle would blow and you'd jump out your window and slide down the tail of a brontosaurus and right into your car like Fred Flintstone.
7. Instead of an expensive engagement ring, you could present your wife-to-be with a giant foam hand that said, "You're #1!"
8. It would be perfectly legal to steal a sports car, as long as you returned it the following day with a full tank of gas.