Brain Teasers User Profile
Rutu Raj
short ranking list

| | | |
| --- | --- | --- |
| 10. | Vladimir Krnac | 3244 |
| 11. | Sanja Šabović | 3068 |
| 12. | Rutu Raj | 3034 |
| 13. | Roxana zavari | 2476 |
| 14. | Jasmina Atarac | 2417 |
last 3 solved tasks
| | |
| --- | --- |
| MATH PUZZLE: What's the missing number? | |
| Remove 3 letters from this sequence (DIVOOORDCE) to reveal a familiar English word. | |
| Find the first and the last name of a famous person. Text may go in all 8 directions. Length of words in solution: 3,7. | |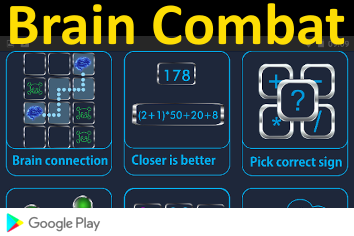 Richard Jefferies
Died 14 Aug 1887 at age 38 (born 6 Nov 1848).(John) Richard Jefferies, born near Swindon was an English naturalist, novelist, and essayist. He began his literary career as a local reporter in Wiltshire, and from then on he wrote many works of natural history and country life, and essays in journals and magazines. Jefferies relied greatly on 'field notebooks', where he entered his meticulous observations on the life of the countryside. Wild Life in a Southern Country, in which the author, sitting on a Wiltshire down, observes in ever widening circles the fields, woods, animals, and human inhabitants below him, was published with success in 1879. He wrote his autobiography, Story of My Heart (1883). His vision was unappreciated in his own Victorian age but has been increasingly recognized and admired since his death.
A father walks into a restaura...
A father walks into a restaurant with his young son. He gives the young boy three nickels to play with to keep him occupied. Suddenly, the boy starts choking, going blue in the face. The father realizes the boy has swallowed the nickels and starts slapping him on the back. The boy coughs up two of the nickels, but keeps choking. Looking at his son, the father is panicking, shouting for help.
A well dressed, attractive, and serious looking woman, in a blue business suit is sitting at a coffee bar reading a newspaper and sipping a cup of coffee. At the sound of the commotion, she looks up, puts her coffee cup down, neatly folds the newspaper and places it on the counter, gets up from her seat and makes her way, unhurried, across the restaurant.
Reaching the boy, the woman carefully drops his pants; takes hold of the boy's' testicles and starts to squeeze and twist, gently at first and then ever so firmly. After a few seconds the boy convulses violently and coughs up the last nickel, which the woman deftly catches in her free hand.
Releasing the boy's testicles, the woman hands the nickel to the father and walks back to her seat at the coffee bar without saying a word.
As soon as he is sure that his son has suffered no ill effects, the father rushes over to the woman and starts thanking her saying, "I've never seen anybody do anything like that before, it was fantastic. Are you a doctor?"
"No," the woman replied. "I'm with the IRS."