Brain Teasers User Profile
Rutu Raj
short ranking list

| | | |
| --- | --- | --- |
| 9. | Snezana Milanovic | 2381 |
| 10. | Jasmina Atarac | 2345 |
| 11. | Rutu Raj | 2307 |
| 12. | Roxana zavari | 2263 |
| 13. | Linda Tate Young | 2235 |
last 3 solved tasks
| | |
| --- | --- |
| A robber came into my store and stole $100 from the register without my knowledge. A few minutes later, the same guy came back with the $100 he stole and purchased $70 worth of items and I gave him $30 in change. How much money did I lose? | |
| Remove 4 letters from this sequence (TSRAUHCQK) to reveal a familiar English word. | |
| If c25b6 - bcca2 = 5acca find number abc. Multiple solutions may exist. | |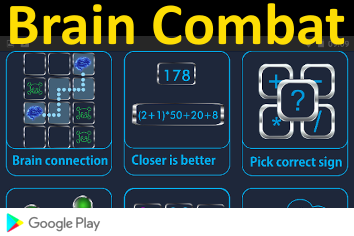 Xerography
In 1938, xerography was demonstrated by Chester F. Carlson. With his assistant, Otto Kornei, Carlson used a sulphur coating on a zinc plate, vigorously rubbed with a handkerchief to apply an electrostatic charge. A glass slide was prepared using India ink to write "10-22-38 ASTORIA," then laid on the sulphur surface in a darkened room. After illuminating them with a bright incandescent lamp for a few seconds, the slide was removed. When lycopodium powder was sprinkled on the sulphur surface and blown off, there remained a near-perfect image of the writing. Permanent copies were made by transferring the powder images to wax paper and heating the sheets to melt the wax. Xerox is a term coming from "xerography" which means dry writing and is a trademark.
The Wrong Last Rites
"A PRIEST, PLEASE!" the dying man says again. Then out of the crowd steps a little old Jewish man of at least eighty years of age.
"Mr. Policeman," says the man, "I'm not a priest. I'm not even a Catholic. But for fifty years now I've been living behind St. Mary's Catholic Church on Third Avenue, and every Friday night I listen to the Catholic litany. Maybe I can be of some comfort to this man."
The policeman agrees and brings the octogenarian over to where the dying man lay. He kneels down, leans over the injured man, and says in a solemn voice:
"B - 4. I - 19. N - 38. G - 54. O - 72."