Brain Teasers User Profile
Milica Grasic
short ranking list

| | | |
| --- | --- | --- |
| 449. | Venkat Katrala | 1 |
| 450. | Josh Middleton | 1 |
| 451. | Milica Grasic | 1 |
| 452. | Carman S. | 1 |
| 453. | mehul singh | 1 |
last 3 solved tasks
| | |
| --- | --- |
| If 398=964, 118=164 and 356=936 then 423=? | |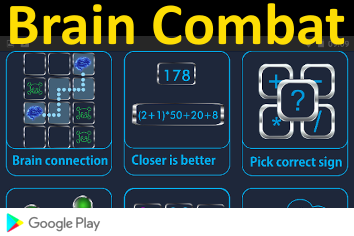 Sandblasting
In 1870, sandblasting was patented by Benjamin Chew Tilghman (26 Oct 1821 - 1901). Compressed air forces sand as an abrasive material through the nozzle of a sandblasting gun. A popular myth holds that Tilghman, when a General in the army, had seen the effect of wind blown sand upon glass windows, in the desert. The sand has etched the glass where unprotected and revealed the contrast against parts that were covered by steel mesh. He has been called the "father of shotpeening." In 1866, he found sulphurous acid would dissolve the intercellular matter of wood, freeing the fibres for pulp, and became famous as the inventor of the sulphite process to make wood pulp for paper production.
The Pickle
There was a guy on the beach with about 25 gorgeous chicks swarming all around him.
Seeing this, a second guy strolls on up to him and asks, "What's your secret?"
The guy whispers, "All you gotta do is stick a pickle in your pants."
In a fluorish, the second guy runs off and stuffs a pickle in his pants. But when he returns to the shore, he soon discovers that every single girl that looks his way, runs off screaming in bloody terror. Confused, he hurries over to the first guyand desperately asks, "Why are all the girls running away from me?"
The first guy looks up and replies, "The pickle's on the wrong side."