Brain Teasers User Profile
Milica Grasic
short ranking list

| | | |
| --- | --- | --- |
| 560. | Venkat Katrala | 1 |
| 561. | Josh Middleton | 1 |
| 562. | Milica Grasic | 1 |
| 563. | Carman S. | 1 |
| 564. | mehul singh | 1 |
last 3 solved tasks
| | |
| --- | --- |
| If 398=964, 118=164 and 356=936 then 423=? | |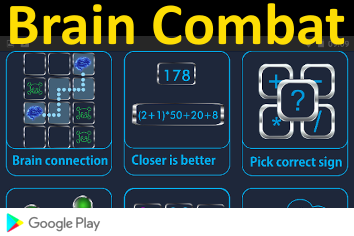 William Ferrel
Died 18 Sep 1891 at age 74 (born 29 Jan 1817).American meteorologist who was an important contributor to the understanding of oceanic and atmospheric circulation. He was able to show the interrelation of the various forces upon the Earth's surface, such as gravity, rotation and friction. Ferrel was first to mathematically demonstrate the influence of the Earth's rotation on the presence of high and low pressure belts encircling the Earth, and on the deflection of air and water currents. The latter was a derivative of the effect theorized by Gustave de Coriolis in 1835, and became known as Ferrel's law. Ferrel also considered the effect that the gravitational pull of the Sun and Moon might have on the Earth's rotation and concluded (without proof, but correctly) that the Earth's axis wobbles a bit.
In a dark and hazy room, peeri...
In a dark and hazy room, peering into a crystal ball, the mystic delivered grave news:
"There's no easy way to say this, so I'll just be blunt - prepare yourself to be a widow. Your husband will die a violent and horrible death this year."
Visibly shaken, Laura stared at the woman's lined face, then at the single flickering candle, then down at her hands. She took a few deep breaths to compose herself.
She simply had to know. She met the fortune teller's gaze, steadied her voice, and asked:
"Will I be acquitted?"