Brain Teasers User Profile
Milica Grasic
short ranking list

| | | |
| --- | --- | --- |
| 553. | Venkat Katrala | 1 |
| 554. | Josh Middleton | 1 |
| 555. | Milica Grasic | 1 |
| 556. | Carman S. | 1 |
| 557. | mehul singh | 1 |
last 3 solved tasks
| | |
| --- | --- |
| If 398=964, 118=164 and 356=936 then 423=? | |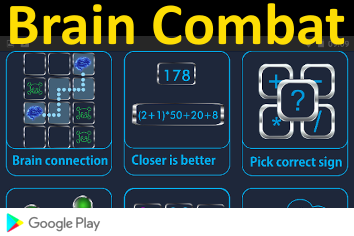 George Frederick Dick
Born 21 Jul 1881; died 10 Oct 1967 at age 86.American physician and pathologist who, with his wife, Gladys Henry Dick, isolated the hemolytic streptococcus that was the cause of, and developed an immunization to treat, the dangerous scarlet fever (1924). They also developed the Dick test (1925) a test to determine susceptibility or immunity to scarlet fever by an injection of scarlet fever toxin. They purified a soluble extoxin from hemolytic Streptococccus pyogenes and use it as a diagnostic. They use Koch's postulates to show that scarlet fever is caused by streptocoocci, recover the bacteria from all cases of the disease and infect others with cultures of the bacterium. The Dick test, an in vivo skin test, is rarely used today, measures host antibody response.
One day, Jimmy Jones was walki...
One day, Jimmy Jones was walking down Main Street when he saw his buddy Bubba driving a brand new pickup.Bubba pulled up to him with a wide grin.
Bubba, where'd you git that truck?!?"
Tammie give it to me" Bubba replied.
"She give it to ya?
I know'd she wuz kinda sweet on ya, but a New truck?"
"Well, Jimmy Jones, let me tell you what happened.
We wuz drivin' out on County Road 6, in the middle of nowheres.Tammie pulled off the road, put the truck in 4-wheel drive, and headed into the woods. She parked the truck, got out, threw off all her clothes and said,'Bubba, take whatever you want.' So I took the truck! "
"Bubba, yore a smart man! Them clothes woulda never fit you!"