Brain Teasers User Profile
Marvin Reif
short ranking list

| | | |
| --- | --- | --- |
| 692. | Calvin Barnes | 0 |
| 693. | Serenity Willis | 0 |
| 694. | Marvin Reif | 0 |
| 695. | Arwen Foster | 0 |
| 696. | Peter Devera | 0 |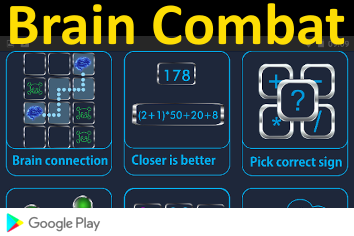 French H-bomb
In 1968, France exploded a hydrogen bomb over a South Pacific testing ground and became the world's fifth thermonuclear power. The Canopus test used a 3 tonne device suspended at an altitude of 600 m from a balloon over Fangataufa Atoll, 41 km south east of Moruroa. The project was led by a young physicist, Roger Dautry.This was France's largest nuclear device. It produced a yield of 2.6 megatons, and used a lithium-6 deuteride secondary jacketed with highly enriched uranium. The resulting contamination of the atoll kept it off limits to humans for six years, after which France resumed their nuclear program there with underground tests.
Once there was a little boy th...
Once there was a little boy that lived in the country. They had to use an outhouse, and the little boy hated it because it was hot in the summer and cold in the winter and stank all the time.The outhouse was sitting on the bank of a creek and the boy determined that one day he would push that outhouse into the creek. One day after a spring rain, the creek was swollen so the little boy decided today was the day to push the outhouse into the creek. So he got a large stick and started pushing. Finally,the outhouse toppled into the creek and floated away. That night his dad told him they were going to the woodshed after supper.Knowing that meant a spanking, the little boy asked why.
The dad replied, "Someone pushed the outhouse into the creek today.It was you, wasn't it son?"
The boy answered yes. Then he thought a moment and said, "Dad, I read in school today that George Washington chopped down a cherry tree and didn't get into trouble because he told the truth."
The dad replied, "Well, son, George Washington's father wasn't in the cherry tree."